Building a rock-solid business credit profile might not be a guarantee that you'll get the small business loan you're looking for—but it will likely open doors and give you options you might not otherwise have to get the financing you need. Fortunately, the keys to a solid profile are straightforward, and you can start today. What's more, if you have questions or aren't sure, your SBDC advisor is ready and willing to help you and your business get started.
How Does Your Business Credit Profile Work?
Unlike your personal credit score, which is universally expressed in a simple three-digit score, your business credit profile is different. The credit bureaus don't use a single score to describe your business credit, but rather a selection of scores and reports based upon information collected from the public record along with your credit history.
What's included in your business credit profile?
General information about your business like your address, your industry and other information that would be filed with the state or the city where you do business
Information about the credit relationships you have with your suppliers
Your payment history with any current business loans and/or business credit cards
Your profile will likely report any outstanding judgments, liens or lawsuits as well as how many days past agreed upon terms you pay your vendors. It may also include a recommended credit limit, an evaluation of your business' financial stress, along with comparisons to other similar businesses in your region and industry.
Although your business credit profile might vary from bureau to bureau, they are all trying to determine the same thing:
1. Can you repay a small business loan?
2. Will you repay a small business loan?
3. And what will you do if something unexpected happens?
Unlike an investor, a lender isn't directly investing in your business; they are lending you money with the expectation that you will make all of the required periodic payments when due. This applies to the first payment whether that payment is due next week, in three days or at the end of the month. And, they want to know that you will be able to make those payments even if your circumstances change over the term of the loan.
Lenders and other creditors look at information reported to the credit bureaus to try to determine what you might do in the future based upon what you've done in the past, which makes it difficult to overcome a less-than-perfect or non-existent credit profile overnight. It takes time to build a strong credit profile.
Building Your Rock-Solid Business Credit Profile
Patience and being deliberate are the keys to a strong business credit profile. Here are five things you can start doing today that will positively impact your credit profile over time:
1. Make Sure Your Profile is Accurate. The three major business credit bureaus are Dunn & Bradstreet, Experian and Equifax. All of them are motivated to make sure the data they have on your business is as accurate as possible and offer what they call a dispute process that allows a business owner to make corrections to any verifiably inaccurate information. It's well worth the effort to forge relationships with the credit bureaus and periodically verify the information they have about your business.
2. Keep Your Business and Personal Credit Separate. It might be a challenge for a startup business owner to avoid using their personal credit in the very early stages of starting a business, but using personal credit doesn't do anything to build a strong business profile, which in the long term will help the business access credit. It's not uncommon for the larger balances associated with business expenses to be a negative factor on a business owner's personal credit score if he or she uses their personal credit for business expenses.
3. Establish Trade Accounts with Your Suppliers. Leveraging 30- or 60-day payment terms with suppliers is one of the best ways to start building your business credit profile. The credit is relatively easy to get—sometimes as easy as asking, "Do you offer payment terms to your good customers?" and, building one or two trade credit relationships a year can help an early-stage startup build a profile that will make financing easier a year or two down the road.
4. Make Sure Those Suppliers Report Your Good Credit Behavior. Once you've established those trade relationships, make sure your good credit behavior is reported to the appropriate credit bureaus. Otherwise, you could be creating a good credit reputation with that particular supplier, but it won't do anything to build your business credit profile generally. It's important enough that you should ask when creating new relationships.
5. Use the Credit You Need and Stay Current. I sometimes speak with business owners who avoid using credit altogether. Because your business credit profile is a reflection of how you've used credit in the past, avoiding business credit altogether could make it difficult to access credit down the road should the need arise. The responsible use of the credit you need is an important part of building a strong business credit profile.
Your Personal Credit Score and Business Credit
Although your personal credit score is really a representation of how you handle your personal credit, many lenders look at your personal credit score, so it's important to understand how your score is calculated and focus on building or maintaining a good personal score. And, combined with your business credit, it may be considered by a lender when evaluating your business' creditworthiness.
The best place to start is with one of the credit bureaus (Experian, Equifax and Transunion are the biggest) or one of the other online resources available that will provide you with a free copy of your report. In the United States, the Federal government requires you to have free access to your personal credit report at least once each year.
Combined with sound business practices and a healthy business, a strong business credit profile can open doors and provide more financing options to a small business. Click HERE to view a recent webinar, "Understanding Business Credit," produced in partnership with SCORE.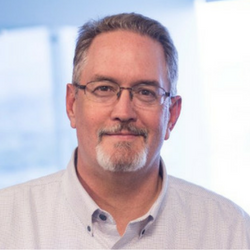 Ty Kiisel is a contributing author focusing on small business financing at OnDeck, a technology company solving small business's biggest challenge: access to capital. With over 25 years of experience in the trenches of small business, Ty shares personal experiences and valuable tips to help small business owners become more financially responsible. OnDeck can also be found on Facebook and Twitter @OnDeckCapital.