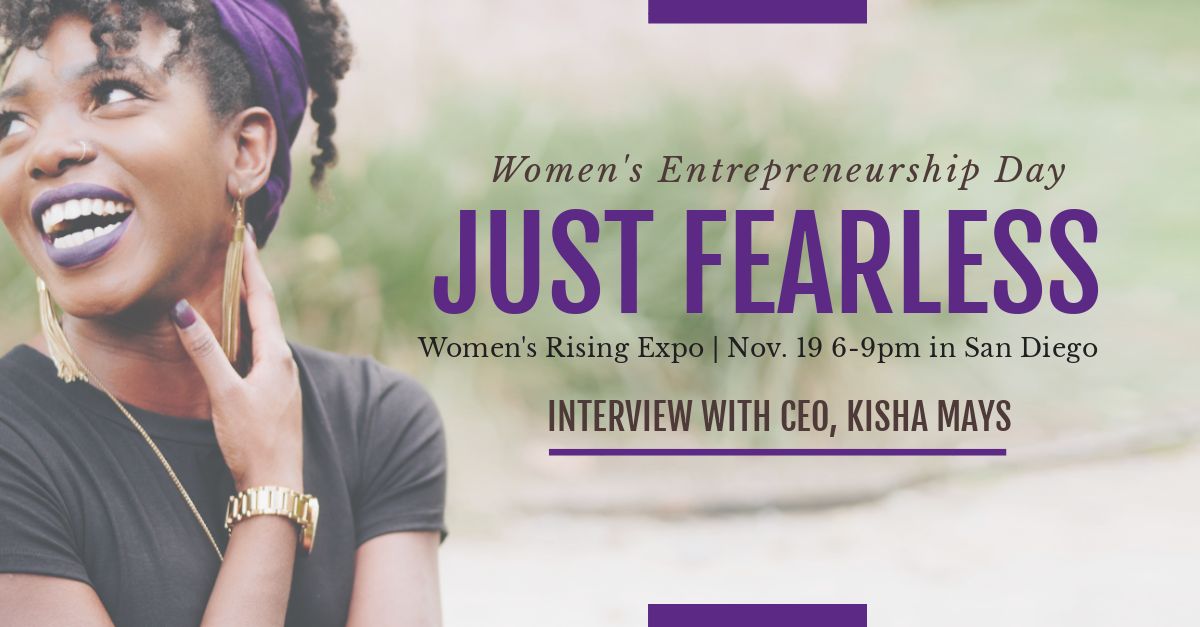 Women's Entrepreneurship Day is right around the corner. On Monday, November 19th, the Just Fearless Women Rising Expo will celebrate Global Entrepreneurship Week and Women's Entrepreneurship day with millions of women coming together to help create change. Mothers, sisters, daughters, entrepreneurs, activists, and leaders will gather to discover how to build wealth and live their best lives. Felena Hanson and Kris Jenner will be honored as two of Southern California's most powerful women in business. The events will take place in San Diego, CA and Houston, TX. Tickets can be purchased here.
Interview with Just Fearless CEO, Kisha Mays
What was the inspiration behind your business?
Wanting to work for myself as I have never succeeded at having a boss only at being one. LOL. Also, to build an international brand in multiple industries that don't follow tradition but marches to the beat of its own drum.
Who are your clients and what do you do for them?
We have multiple subsidiaries in multiple industries internationally. So that is a very broad term as it is not just one thing at this point. The core started with business development strategy and expanded beyond that. Similar to Hera Hub, we build but keep the focus on the brand and its purpose. One major thing is the One Million by One Million initiative. Develop 1,000,000 women entrepreneurs generating a minimum of $1,000,000 in annual revenue by December 31, 2025. You can learn more at www.justfearless.com about this mission and the Just Fearless Angel Fund for female founders.
What are your business' values?
It is similar to many as it is a core that many can understand. Dependability, Open-mindedness, Commitment, Integrity, and Efficiency.
How/Why did you choose your business name?
Anyone that knows me personally has always called me "fearless" as I would just jump and go after what I want. I never back down and never let fear stop me. I started this company in Hong Kong and that in itself is Fearless. Just Fearless is marketable and expandable just like Virgin was and is.
What do you love most about your work?
The ability to do things with no restraint and completely ignoring tradition. It brings results and keeps me well outside of my comfort zone. I am not afraid of failure because it is really a lesson learned. I wrote a book about it (available on Amazon), "From Failure to Fearless."
What is the biggest challenge in running your own business?
As your business grows, your team grows. That creates both good and not so good challenges. You take each challenge head-on and do what needs to be done to keep everything moving. I am all about the ability to adjust quickly no matter what happens and always be resourceful. Also, many people still have this traditional concept of what a business should be and how it should operate. Sometimes you have to shake things up and push past the perceptions of others. I would rather ask for forgiveness than permission.
What are your/your business' goals for the future?
I keep that pretty closely held as I am a big believer that you should not tell your goals publicly, just execute them. But I did mention earlier that Just Fearless is marketable like Virgin so that should give you some indication of what's to come.
What advice would you give to a new entrepreneur?
Your mindset is so important. There is something to believing that something can happen and taking the inspired action for it. It is simple. If you truly believe you can you will and if you truly believe you cannot you won't. Learn to trust your gut so that you can stop overthinking (which is an issue for so many) and actually execute.
Being an entrepreneur is like jumping off of a cliff and building an airplane on the way down. Either you will soar or you will crash and burn. Either way, you don't lose, you either win or learn a valuable lesson to try again and improve.
Rise and Rise again until Lambs Become Lions. Finally, Perfection is the ENEMY of execution.
Get Started Now even when you cannot see the whole plan. Even when it is down to the wire you must push forward and make it happen. Your future depends on the action that you take now and on you not giving up even in the last hour. Keep Going!!!!
What is the importance of Women's Entrepreneur Day?
It is an awesome way to recognize the contributions of women entrepreneurs to the world. There is a also a lesser known Female Entrepreneurship Month of May, but W.E.D. is globally recognized. I look forward to it growing and showcasing the achievements of women entrepreneurs and expanding beyond a day. I am doing my part to do that with this event!
---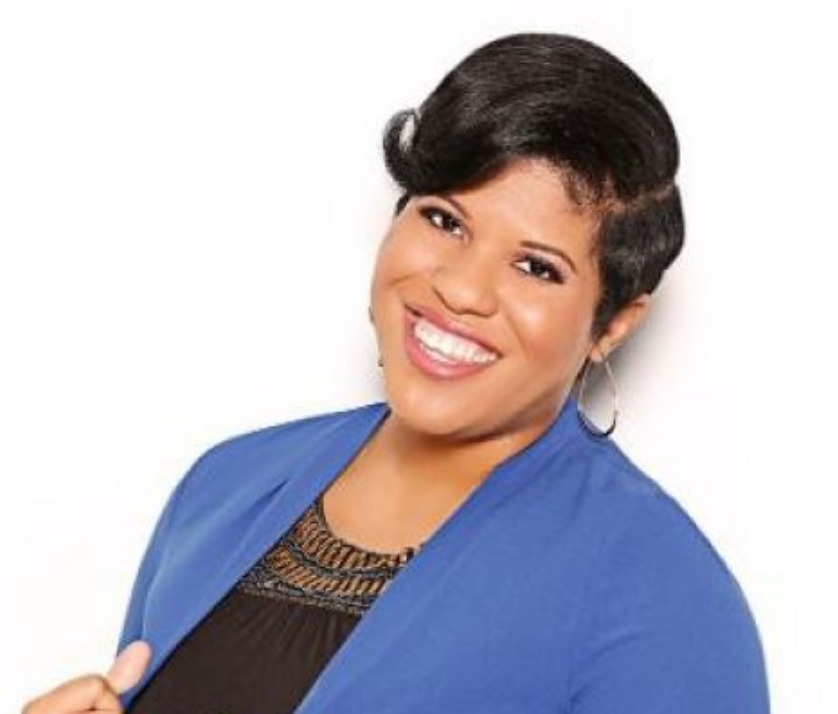 Kisha Mays is a Successful Entrepreneur, Visionary Global Business Development Strategist, Best Selling Author, Inspirational Speaker, Powerhouse Producer, and so much more. Her primary focus is on helping to develop more successful multimillion-dollar global female-owned businesses through her company Just Fearless. She always pays it forward by supporting non-profits worldwide that specifically support & empower women and girls.
Kisha released her Best Selling book "From Failure to Fearless: Still Completely Flawed BUT Thriving Fearlessly" to rave reviews on Amazon. Most successful people only talk about the good parts of their journey. In her new book, "From Failure to Fearless," Kisha details her many, some very public, failures and how she overcame them in a transparent and vulnerable way. Based on the many positive reviews readers can relate to this from both a personal & business perspective.
Connect on Social:
Just Fearless | Twitter | Facebook | Just Fearless Women Rising 
"Rise and Rise Again Until Lambs Become Lions"