Today in the United States there are 1,200 new women owned businesses open a day. That is drastically up from last years 740 businesses a day. Recently American Express released their 4th Annual Open State of Women-Owned Business Report which had some very encouraging numbers for female entrepreneurs.
4/10 new businesses today are started by women. This means that there are currently 9.1 million women owned businesses which contributes to $1.4 trillion dollars in revenue. Female entrepreneurs currently employ 7.8 million people.
According to the report the top state for women-owned businesses is not a state you would expect. North Dakota come out number one with Washington D.C. and Nevada not too far behind.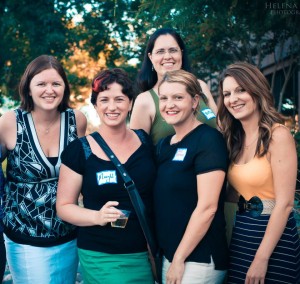 Women of color are also making strides in their businesses. In 1997 women of color only owned 17% of women-owned businesses. Today women of color own 32% of women owned businesses.
Women-owned businesses are also expanding across industries. Today women-owned businesses lead the growth in 8 out of 13 industries. Some of those industries include real estate, finance/insurance, and wholesale trade. Women-owned companies are not as strong in retail and educational services.
Even with all of these great numbers and growth, there is still work to be done for women in business. Even though women-owned businesses continue to grow, women are only employing 6% of the workforce and only contribute to 4% of the nation's revenue. According to the report, "the real issue at hand is not getting more women to start business, but rather providing support to women who are already in business to enable them to grow their enterprises to the next level."
The full report is available here. We want to hear from you! What do you think needs to be done to help women-owned businesses succeed?