This post was written in honor of National Women Inventors' Month, which takes place in February, by Hera Hub member Barbara Murphy. Barbara is an attorney specializing in intellectual property law.
February is National Women Inventor's Month!  The good news is that there are lots of accomplished women who deserve to be recognized for their technological achievements.  From Grace Hopper (former Rear Admiral of the U.S. Navy) who invented the first computer compiler¹, to the actress Hedy LaMarr – one of two inventors on the patent for channel switching (the basis for the technology upon which Qualcomm was founded) to Margaret Knight, who invented everything from dress shields to a rotary engine, women can take credit for a wide array of technological innovations.   
More good news: the fraction of engineering degrees awarded to women increased every year between 2009 and 2014 and that trend is expected to continue.  The relatively recent emphasis on girls pursuing STEM related degrees should help perpetuate that trend – resulting in more women engineers and more women inventors.  In addition, statistics show that twice as many patents were granted to female inventors in 2010 vs. 1990.  Together, these factors suggest that women are on the right track, moving closer to equal footing with men when it comes to creating patentable innovations.  
Unfortunately, the news isn't as rosy as many of the popular statistics would suggest.   The number of patents issued in 2010 was more than twice that in 1990.  So women actually lost ground in terms of inventorship during that period.  And the number of women receiving STEM degrees other than engineering (like math, biology and chemistry) has seen a decline in recent years².   To add to the somewhat discouraging news, some studies suggest that the patents granted to women are less likely to become part of commercialized products.  
So how do we figure out if women inventors are gaining ground?  Measuring the strides that women inventors are making in terms of their representation on U.S. patents should be straightforward, but unfortunately the U.S. Patent and Trademark Office does not collect gender data on patent applicants.  According to the National Women's Business Council, the data that we have about the number of female patent applicants was compiled by evaluating incoming patent applications and deciding whether the first names of the applicants were more likely to belong to men or women.  Not a terribly scientific method.  
If we want to keep track of the progress women are making in terms of technological innovation we need not only to collect information about the identity of patent applicants (gender data, ethnicity, education, and more) but we need to use that data to design programs that will support underrepresented groups and help them develop and protect their inventions.   
Regardless of where women stand now in terms recognition for their innovations, the path forward is clear.  Women, as individuals, need to recognize the value of a STEM centered education.  They need to take credit for their innovations and have the confidence to pursue rights in their inventions.  With luck, National Women Inventors Month will remind girls, and women, the power of their creativity and enormous potential of their innovative capacity.  
¹A compiler translates a computer programming language, such as Python, into the machine readable language recognized by a computer.
²http://www.aps.org/programs/education/statistics/womenmajors.cfm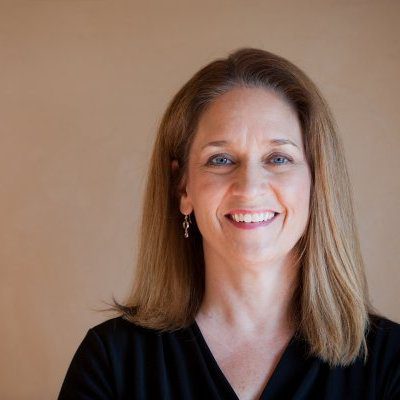 About the author: Barbara Murphy is a partner at Murphy Intellectual Property Law. Her practice focuses on helping San Diego start-ups protect their inventions, brands and creative works. They help budget conscious clients invest wisely in protecting their intellectual property (patents, trademarks and copyrights) while avoiding taking actions that might infringe the IP rights of others. Connect with Barbara on Twitter @MurphyIPLaw