Without even realizing it, you are leaving a legacy right now. The question is: how aware are you of your unique legacy? Legacies have everything to do with how you live with your loved ones, right now, and, to a lesser extent, what you leave to them after death.
You can alter the way you are remembered and ensure that you contributed something to this world without setting up a scholarship fund at your alma mater. For instance:
1) Build memories with your family and document them in a scrapbook or journal. This precious record of your experiences can give future generations a unique peek into how life was in the early 2000s and tidbits about their ancestors.
2) Join Ancestry.com or Archives.gov to help your loved ones track their roots. I know in my family as the token person who enjoys going to genealogy workshops, the burden has fallen to me. What a gift to my extended family if I can compile something for their immediate use!
3) Get morbid and write a precatory letter. This letter is not legally binding – it is a communication to your loved ones from beyond the grave and can be tucked away beside your will. Just write down your sentiments about the meaning of life (easy!), your personal story, your accomplishments, and your life lessons. Seeing "I love you" in written form can be immeasurably helpful in times of grief.
4) Teach someone your talent or hobby. I still need to master hemming a skirt and putting bait on a hook. I have watched my parents do these things hundreds of times but I have never actually sat down to try. Set up a fun-day for someone you love to get behind the sewing machine or tackle box while you teach them and pass on your knowledge.
5) Get deep! Ask me and I can send you information on "Five Mindfulness Trainings" (Buddhist), "Writing a Thriving Family Plan" (Christian) or "Qaroon" (Muslim character of incredible wealth). Our modern lives do not always promote time for spiritual meditation. But if you ask, you can deepen your connection with colleagues and community members by discussing religion – just remember to celebrate diversity.
6) Let simplicity be your guide. If you reject the rat-race and practice simplicity, others will notice. Do we regularly make our possessions available to others? Can we purchase things for usefulness rather than for status? With simplicity, the world's resources are held with a loose enough grip that we give things away; we seek temporary enjoyment not permanent ownership.
7) If you have the means, give during life not after death. If you believe philanthropy does not matter consider Peter Singer's take on altruism (contrary to the do-nothing life-boat metaphor). Once upon a time in a class called Third World Politics, I was told that all Westerners should regularly give 30% of their extra funds to charity. I've also met folks who perpetually carry extra cash in case they are asked for a handout or to make a donation.
8) Volunteer. It exposes children to the less fortunate. It helps teenagers pinpoint a career path (we do for free what we enjoy). It keeps young adults stay grounded. And for older adults, volunteering provides our communities with role models and mentors.
9) Write an estate plan. Estate plans help loved ones navigate the tricky waters of putting a parent into a nursing home, knowing what medical treatment to select at the end of life, and how to distribute wealth to the next of kin. You may not be around, but when people die intestate (without any documents in place) it takes California courts an average of 18 months to wrap up altering the deed on a home and carrying out inheritance.
10) Make a personal property and digital assets memo. Your prized art and jewelry or family heirlooms can be designated to certain nonprofits or specific family members as long as you write down your wish. Likewise, you can state whether you want someone to have the password to your email or Instagram account, and what you want for them to do with these electronic assets.
Legacies are not just charitable remainders executed by the rich. Each and every person has a legacy. If you have questions about any of the resources mentioned herein, feel free to contact me – I'll just be working on my legacy of creating peace on earth, no biggie. How about you?
Images courtesy of jannoon028 and Photostock at FreeDigitalPhotos.net
_________________________________________________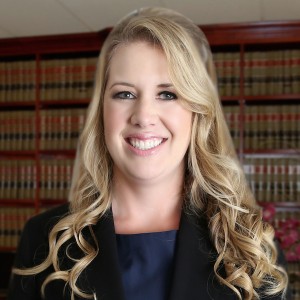 Anna Howard is the founding attorney of A. C. Howard Law. She practices estate planning because she is passionate about helping people secure their family's future. She conducts her law firm in accordance with the golden rule: she treats clients how she wishes to be treated – with compassion, with respect and with a smile. She is a certified estate planner through NICEP, and regularly attend seminars regarding the latest trends in writing wills and trusts.