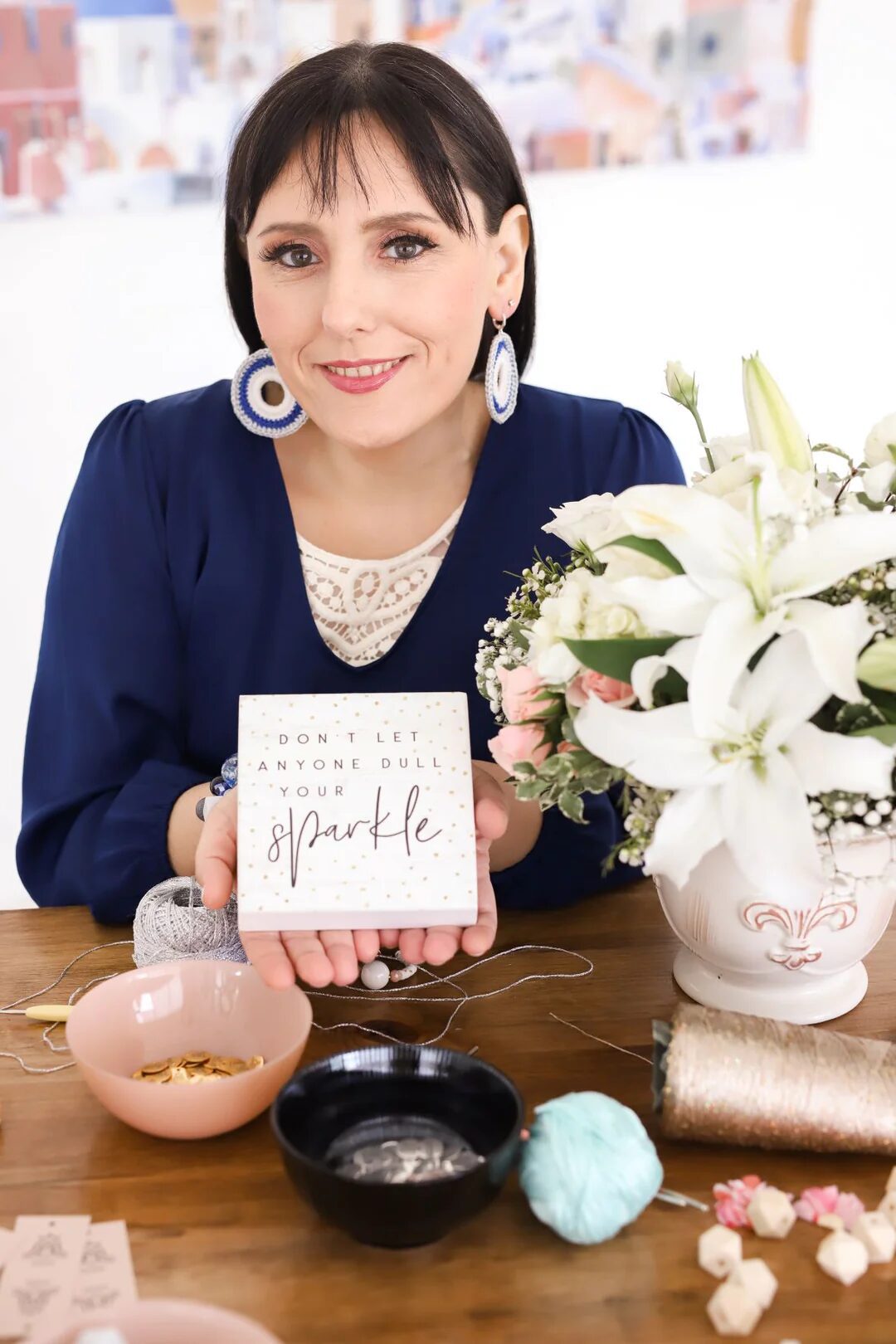 Vicky Gkarmiri was a 45 year old Greek Family Physician, mom of 3 and wife to the love of her life when she received the news: her application to immigrate in the States was approved. 3 years later, Vicky is a Greek immigrant in the States and the designer behind Next Door Goddess, a handcrafted jewelry brand she owns alongside her husband, that is here to help women unleash the Goddess within with jewelry inspired by the Mediterranean terrain and made with components sourced wordlwide and primarily in Greece. Shifting from Medicine that she loved to Entrepreneurship in a field she's passionate about wasn't an easy decision. It was made after long, sleepless nights and a question in a course about career transitions: She asks… if you were to die tomorrow, what is the ONE dream you will regret not having given a chance to come to life?
Website: www.nextdoorgoddess.com
Discount code for listeners –
GODDESS15
Instagram: @nextdoorgoddess_
Felena Hanson, founder of Hera Hub, interviews incredible business women from a variety of backgrounds and disciplines for Hera Hub's podcast Flight Club. Giving you a behind-the-scenes look at female entrepreneurship, we focus on sharing backstories of amazing women as they found their "lean out" moment and bravely launched their business. We uncover their secrets to success and their advice to others who are launching a new adventure. Subscribe to Flight Club on iTunes here.