Since the first coworking space opened in 2005, the industry has experienced steady growth. According to the 2015 Global Coworking Survey, there are currently about 7,800 coworking spaces worldwide. By the end of 2016 an additional 10,000 spaces are expected to open.
So, you've done your market research and discovered there's a need for a coworking space in your area. You would like your space to be one of those additional 10,000. What should your next steps be?
Back in 2005, there was little to no curated information for a person looking to start a space of their own. Even in 2010 when our Founder, Felena Hanson, started working on launching Hera Hub, information was not easy to come by. But now, there is a thriving community of coworking entrepreneurs willing to share their knowledge.
We've compiled a list of 10 resources for business owners who are new to the coworking model. This list will get you on your way to owning and operating a thriving coworking community!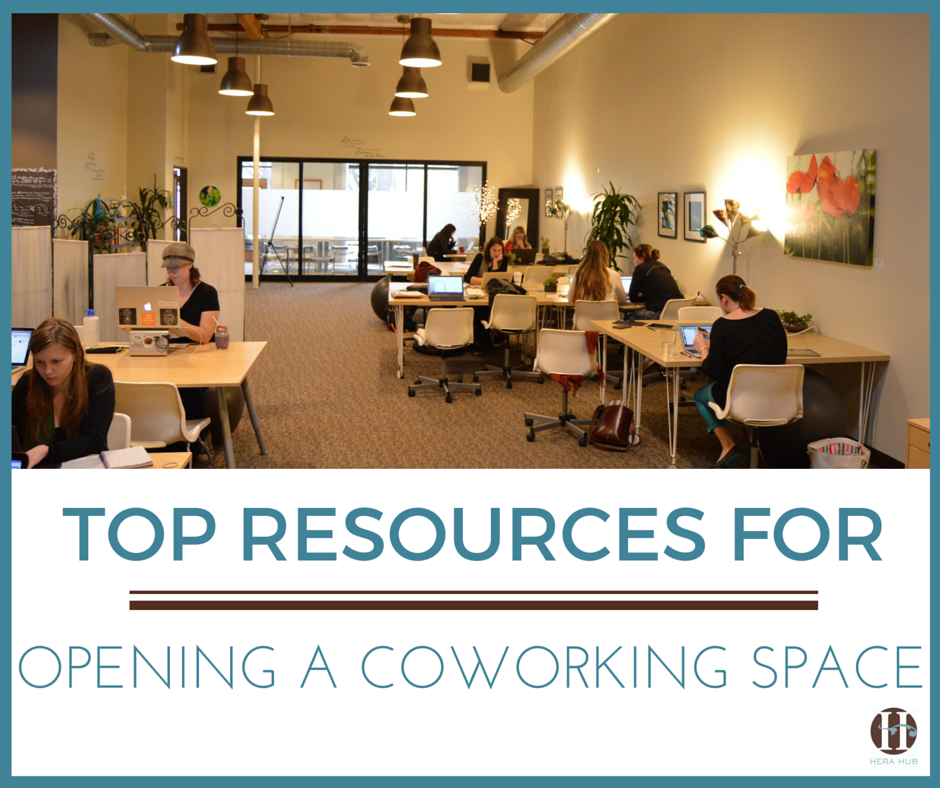 Online resources for researching how to open a coworking space:
1. These two sites are maintained by the people behind non-profit group Open Coworking. There is a great list of software and other tools for space managers and helpful moderated discussions among the coworking community.
Coworking Wiki
Coworking Google Group
2. Liz Elam is the founder of this global annual coworking conference based out of Austin, Texas. GCUC just launched their podcast, GCUC Radio.
Coworking Conferences (GCUC)
3. 225-page book and website from Ramon Suarez, Founder of Betacowork Coworking in Brussels, and President of the European Coworking Assembly:
Coworking Handbook
Coworking Handbook Resources page
4. Online publications with comprehensive news about coworking and the related independent workforce:
DeskMag
NewWorker Magazine
Coworkaholic
5. Coworking consulting services including real estate and financial analysis: Coworking consulting services including real estate and financial analysis:
OperationSpot
6. Curated content surrounding small businesses:
Coworking Research
Have you found other materials not listed above that have been helpful to you in your fact-finding?  Let us know in the comments!