June is Women's Golf Month. Learn how embracing the sport can lead to confidence in business.
This piece was contributed by Vivian Sayward, a longtime Hera Hub member and founder of Vivacity Sportswear, located in San Diego, which creates  fashionable activewear for the woman on the go.
Before I was properly introduced to the game of golf, I had some misguided perceptions of the game. I often heard my male work colleagues talk about playing such and such course over the weekend or observe from afar at business events as my colleagues hung out on the course with customers. To me, golf did seem like a "walk ruined" to paraphrase Mark Twain. Golf was yet another venue for the old boys' network, not something I would want to do. However, I did realize that I might be missing a few opportunities to connect and network.
Fast forward a few years later when I married a golf-crazed New Englander. Thanks to my husband's insistence, I finally took the bold move (for me) to start golf. After years of avoiding hand-eye coordinated sports (swimming and running were MY sports), I agreed to take some lessons and I was hooked.
Since June is Women's Golf Month, I thought I would highlight some of my early misconceptions regarding the game. With respect to one of my idols, Eleanor Roosevelt, I'm going to use some quotes attributed Mrs. Roosevelt to illustrate each point.
My erroneous assumptions before I first tried to swing a golf club included:
1. No one wants to play with a beginner – everyone will make comments about my poor golf skills.
"You wouldn't worry so much about what others think of you if you realized how seldom they do." (E. Roosevelt)
She's so right! I quickly learned that from the highest handicap golfer to the scratch golfer, each one is too busy focused on his/her game to take notice of yours. No one is too concerned about your form as long as you respect the rules of the game and are courteous to your fellow golf partners. In fact I found that many players are so helpful and friendly.
2. It's too late for me to learn a sport like golf. Everyone out on the golf course is really good and has grown up playing the game.
"We gain strength, and courage, and confidence by each experience in which we really stop to look fear in the face… we must do that which we think we cannot." (E. Roosevelt)
Overcoming my fear of golf has been such a confidence booster for me. And I hear this all the time from other women who have taken up the sport as adults. And guess what? There are more "hackers" out on the golf course than they care to admit. So let's celebrate all those missed shots, bad putts,… It's all part of the grand scheme of the game!
3. Golf is a boring game.
"You can often change your circumstances by changing your attitude."
(E. Roosevelt)
Golf is such a head game: I think that's one of the things that I find fascinating. No matter how often you work on your putting, chipping, and drives, if you overthink it, chances are your swing will not work. So relax, take a practice swing and go for it! You might be surprised on the outcome.
4. Women have to dress like men in order to be accepted on the golf course.
Okay, this is my bias and the origin of my business idea. I wanted clothing for the golf course that was stylish, comfortable and easy care. I couldn't find anything to my liking so Vivacity Sportswear was born.
Last year when I was in Washington D.C., I stopped by the Smithsonian and saw this exhibit of clothing from all the First Ladies. What caught my eye was Eleanor Roosevelt's display which described how she was at the forefront of "ready to wear" fashion. She traveled all the time and preferred clothing pieces that were easy care and easy to coordinate. Doesn't that apply to women today? And why can't that apply to the golf course or any other venue we find ourselves in?
So please do give golf a try. There are some great local organizations and wonderful female golf professionals in San Diego with whom I have had the privilege to work. A short list of those resources includes:
• Ashley Wood Golf
• Heidi Richardson Golf www.heidirichardsongolf.com
• High Heel Golfers highheelgolfer.com
• San Diego Women's Golf Association sdcwga.net
• Executive Women Golf Association (EWGA) www.lpgaamateurs.com
• Ladies Professional Golf Association (LPGA) www.lpga.com
• San Diego Junior Golf Association www.sdjga.org
• Pro Kids/First Tee of San Diego www.thefirstteesandiego.org
• Southern California Golf Association www.scga.org
• Southern California Professional Golf Association www.scpga.com
Let's celebrate golf for girls and women!
__________________________________________________________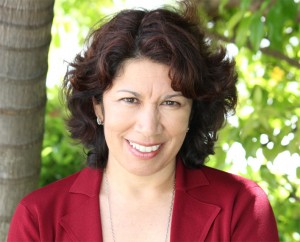 Vivian Sayward is the Founder of Vivacity Sportswear®, a San Diego-based producer of women's activewear featuring performance fabrics, Swarovski® crystals and the finest craftsmanship from Southern California designers, pattern makers, cutters and sewers. The collection combines sport with haute couture; head-turning silhouettes with everyday comfort; and refined detailing with wicking, anti-microbial fabrics. Every piece is handcrafted in San Diego, and designed to comfortably go from course to office to cocktails.