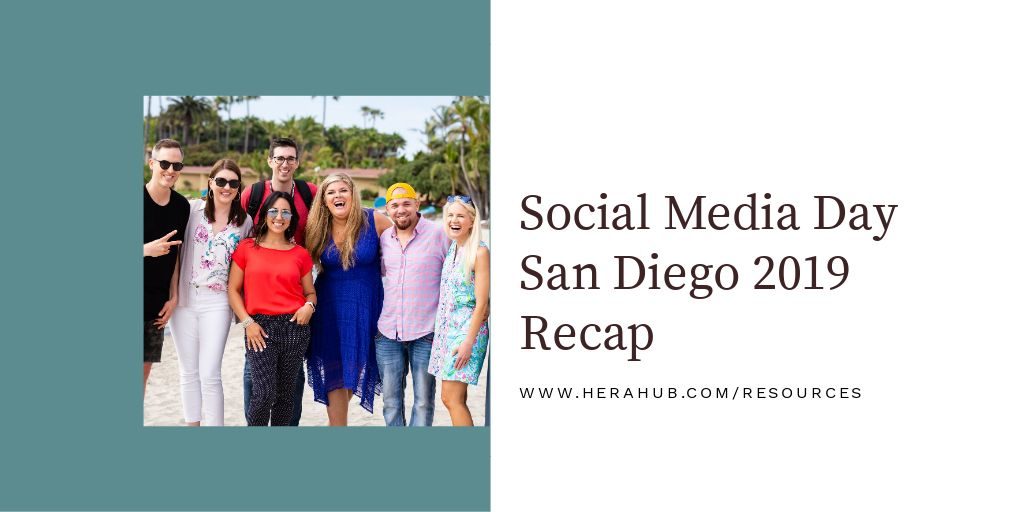 Social Media Day is an internationally recognized day where marketers and business owners celebrate the ways that social media has brought us together and is making the world a better place. 
In San Diego, Social Media Day brings many local talented entrepreneurs and business owners together to connect and learn the latest trends and strategies to improve the way they use social media and create an impactful presence online. 
Each year, Tyler Anderson, Founder of San Diego-based social media marketing agency Casual Fridays, organizes the event and brings in an epic lineup of speakers.  Topics like Content Strategy, Facebook Groups, Video Marketing, User-Generated Content (UGC) and many more were all topics covered in detail.
For those who were unable to be in sunny San Diego, here's a recap of what some of the top social media experts had to say at Social Media Day 2019. 
User-Generated Content
Host Tyler Anderson kicked off the event by sharing a snapshot on how social media platforms have evolved over the years. 
With more people and brands active on social media, platforms have had to find a way to reduce the amount of viewable content. Additionally, Facebook CEO, Mark Zuckerburg recently shares that people want to see content from their friends and family, not necessarily from brands. Therefore, brands continue to struggle to be seen by their followers, thus resulting in the creation of ads. Tyler encourages brands to get creative and create experiences for their customers they will want to share. This user-generated content (UGC) is more valuable than branded content because friends and family will see it — this is where the term "influencer" comes from. 
Here are a few ways to incorporate UGC into your social media strategy: 
Ask for it. Prompt your clients to share their experiences on social media.
Create experiences that your customers can't wait to share about.
Help your customers be successful by making it easy for them to share.
Create incentives — this could be giveaways, contests or other benefits.
Share it. Get permission to share UGC when you see it. 
Mitch Jackson, The Streaming Lawyer, and Steph Cainto of Casual Fridays chime in on how to share user-generated content, legally. They suggest that if you plan to share UGC, always have permission in writing. (Ex. Send a private message to ask for permission). They note that you do not have to ask for permission to share content if you are using the platform-specific tools to share within the same platform. (Ex. Sharing some else's post to your Instagram Story). 
Video Marketing
YouTube expert and Founder of ThinkMedia, Sean Cannell urges business owners to start their own YouTube channel with just one video.  He gives examples of YouTube channels that started their channel five years ago with four videos and only recently did they start adding more videos to their channel. He reminds us that your audience can't find you if you're not there. 
Another interesting fact Sean brought up is that when advertising on YouTube, you will not pay for ad views watched less than 30 seconds. Think about the free visibility received even when an ad is skipped. Cannell shines a lot on the fact that on Facebook, 85% of videos are viewed with the sound off, while 98% of YouTube videos are viewed with the sound on. 
He encourages YouTubers to save time and avoid creating captions on YouTube. His last suggestion is to create a "signature show" to engage your followers and bring value. 
He teaches that the best signature shows are comprised of the following elements: 
Consistent Time
Consistent Place
Consistent Format
Consistent Value Prop
Consistent Branding
I always recommend a signature show for my clients starting out on Facebook. As a result, they will build a following of people that know when and where to find them and will watch their shows because of the valuable content provided.
Aside from being the highly engaging and entertaining emcee of Social Media Day San Diego, Owen Hemsath, (aka Owen Video) enrolls students in "The Video Marketing School". There he shows his students how to create an effective video marketing strategy while also creating videos that engage an audience and convert their followers into clients. 
Owen uses the acronym G.R.E.A.T to describe the advice he would give for creating GREAT live video. 
G – Grab Attention
R – Re-State Problem
E – Explain Your Solution
A – Actual Proof
T – Tell 'em What To Do
Facebook Groups 
Bella Vasta gives an energetic, informative and thought-provoking presentation at Social Media Day SD about Facebook groups.  After seeing Bella speak for the 3rd time this year, seeing her in person is a must. She is genuine both on and offline. 
She starts with a few questions:
How many Facebook groups are you in? 

Of those Facebook groups which ones do you seek out to check on voluntarily?

How are the Facebook groups you are in serving you? What value do you get from remaining in them? 
Bella encourages those with their own Facebook groups to "Be the Destination" meaning, be the place that people want to go to as a resource and community. Similarly, she cautions people to not just start a group because they think they should. 
Before creating a Facebook group, make sure to have a specific goal in mind for how to serve your audience. Starting a Facebook group isn't for everyone. You can also be a subject matter expert in someone else's group. 
Bella compares the Facebook Business Page and Facebook Groups to the Front and Backyard of your house. Your Facebook Business Page is the front of your home. When you have a party and invite your community, you don't gather in front of your house, you invite them into the backyard and ask them to bring friends The backyard is your Facebook group, it's an intimate place and you wouldn't have this type of experience in the front yard. Have you built a community with your clients that they would enjoy a backyard party? Then start a Facebook group! 
Content Strategy
Tina Starkey, CMO of Stop Soldier Suicide, shares about content strategy from a less is more approach. Tina's method is to spend more time in the creative process, making high-quality content and spending $5-$10 boosting that content over three days to make it visible to a wider audience. This strategy is great for businesses with small budgets. 
Tara Zirker, founder of "Successful Ads Club" founded an agency that now manages $5 million in annual Facebook ad spend. Her simplistic and straightforward explanation of a Facebook ad strategy with a couple of tips built-in resonated with me. My biggest takeaway was "Engagement looping". 
Engagement is something that all businesses want because it means followers are listening and wanting to connect. Therefore, when conversations are started on Facebook posts, they will be seen by a wider audience — and only good can come from that! 
"Engagement looping" is a social media strategy in itself. 
Engagement Looping: When someone comments on a Facebook post, reply back right away with an open-ended question as soon as possible (within a couple of hours is ideal). This keeps the conversation going, allows you to connect with your followers and shows that you have an active presence online and truly want to get to know your customers. This continuous loop of commentary will make them more likely to buy from you as you take interest in them. 
If you don't have the time to commit to this strategy, I highly recommend you train one of your employees to do this or hire someone to help you.
Podcasts
Pat Flynn of Smart Passive Income, shares eye-opening statistics about the opportunity within podcasting right now. There are currently less than one million podcasts in existence as compared to 11 million YouTube channels. YouTube is crowded but podcasting is in its infancy and now is the perfect time to start one! Pat teaches people exactly what to do to start their own podcast.
Choose a topic you can commit to.

Define your show description and artwork.

Set up and thoroughly test your equipment.

Create a plan for your episodes.

Record your episodes.

Edit and publish your episodes.

Launch your podcast to your audience.
If you want to learn more about podcasting from Pat, here's the link to his free, mini-course to get you started.
Social Media Day San Diego was six full hours of valuable content that did not disappoint. While thoughts from all presenters are not shared, each delivered a talk that inspired curiosity and encouraged attendees to take a look at their current strategies, brainstorm ways to implement new ideas and create more relevant social media marketing strategies.
The bottom line: Don't miss out on the opportunity to connect with followers and potential clients online. Make yourself available connect, it will only help your business grow. Although many of the social media platforms were mentioned here, that doesn't mean you should feel you have to be on all. Choose one platform and be consistent with posting and engaging before moving on to another.
Photo Credit: Derrick Tuskan Photography
---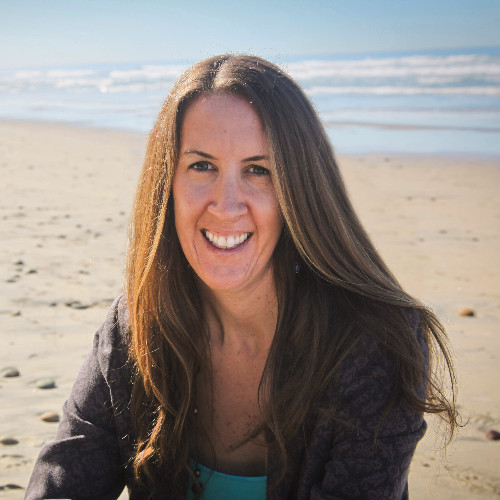 Amy Airom is the Founder of Capitalize Social Media, where she helps businesses connect with their audience with consistency and purpose. She primarily serves small business owners, non-profit, entrepreneurs and coaches. Capitalize Social Media helps you learn how to leverage social media to capitalize and grow your business. They can also manage this responsibility for you in a strategic and purposeful manner. Ready to make that move and create your social media strategy that has consistency and purpose? Send Amy a message on LinkedIn or Facebook.