We all want to work smarter, not harder, to feel accomplished, successful, and significant in our work and at home. And yet, we get in our own way when we put off doing the things that are the most important and most likely to move us toward our goals. Whether or not you consider yourself an organized person, we all experience times when we procrastinate. Fortunately, procrastination is not a fatal flaw; it is just a habit that can be changed by substituting it with better ones.
So what does this look like? There are foundational skills and patterns that have a positive influence on most of us regarding procrastination. Motivation is what gets us started and moves us into momentum. Habits of working at our peak performance times, conquering fear of failure and anxieties, and setting up productive work spaces are all important in maintaining momentum. And yet, we procrastinate. Why?
The first step is making a plan. We all know that written goals are more likely to come to fruition. I begin each year with a free-formed list of all the ideas and goals and tasks as they come into my head. I don't worry about content, order, or structure at this point. Once I have 100 things written down, patterns immerge and I begin to see what is important for the year ahead.
The second s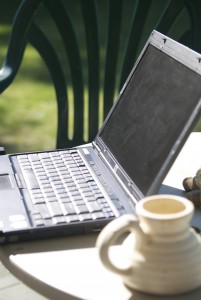 tep is to be clear about your core values and your business mission. Your core values really don't change much from year to year, but reviewing them is useful as you decide where and with whom to spend your time, money, and energy. Your mission statement should reflect who you are now and who you are becoming. When these are in alignment, moving forward into action becomes easier, and you will have a clear direction.
I look at my 100 things list and ask myself if the things that are listed are congruent with my core values. If they are, they stay on my list (i.e., attend NAPO National Conference). If they are incongruent, I know they won't be a priority for me – and that is okay. It doesn't mean that I don't do them, but they fall lower on my list of priorities.
The third step is review your tasks and put them to paper. I look for the tasks that can be easily scheduled onto my calendar. Writing them down is a commitment to yourself, and allows you to move on to the more difficult task of breaking down the projects on your list into manageable steps. For me, mistaking projects for tasks is the primary reason I get stuck. When the big picture is broken down into manageable tasks, I feel more in control of my days, and by extension more successful. And I feel a sense of accomplishment and completion. By breaking down projects into tasks, I have learned to appreciate how much time it truly takes to do certain things and have become more reasonable in making lists and prioritizing my time.
The final step is to trust yourself and your abilities. We procrastinate when we lose sight of the big picture and allow perfectionism to cloud our judgment. It is important not to make assumptions and to gather the information that we need to make intelligent decisions about our work and personal lives. But continuing to overthink and over analyze, allows us to put off the difficult task of making a decision when we already have what we need. Be confident in your ability to make decisions. Trust yourself. Get back to the task at hand.
Remember, what is delayed is often forgotten. Make your lists. Schedule your time. Break it down into component parts. Keep going. Do this every day until it becomes second nature. These are all habits worth keeping.
__________________________________________________________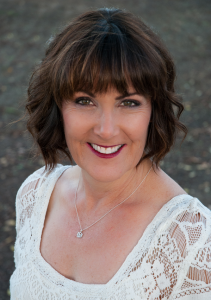 Jennifer Raphael Seines is the owner of Less-Stress Organizing Solutions. She works with people who are chronically and/or situationally challenged by disorganization. She is passionate about sharing with others what she has learned about creating workable spaces, managing "stuff," and establishing healthy, time management/productivity habits. For more information about Jennifer, visit her website at www.less-stress.com.