The SEO landscape has changed considerably over the years.
The amount of information now included in search results, like Tweets, news items and photos, is a big improvement over the single lines of text we used to see. When building your company website, it's important to consider how your site will turn up in the top three search engines Google, Yahoo and Bing. Having a site with good SEO (search engine optimization) can make a significant difference as to how many pages deep you rank. If you are a smaller, local business; attention to Local SEO efforts are more important than ever.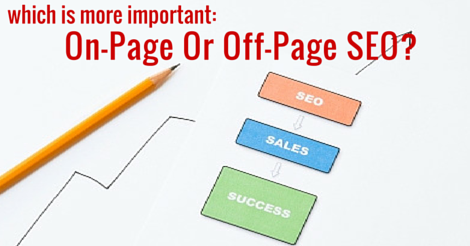 Best practices in SEO are pretty uniform: think of the user experience, keep keywords in mind, focus on quality in addition to quantity, make your content easy to share and ensure your site is mobile-friendly on several platforms.
George Zlatin of Digital Third Coast summed it up nicely when he wrote that "what you rank for is largely determined by on-page factors, while how high you rank in the search results is largely determined by off-page factors."
When designing a website and creating content that meets SEO best practices, it's a good idea to consult the search engines themselves. Both Bing and Google have SEO user guides that spell out exactly how their services rank websites.
On-page SEO generally refers to the structure of your website (how it's built) and how effectively you use your site.
Examples of on-page SEO are:
Page titles and descriptions
Using ALT tags for images
Good website speed
Mobile friendly
Use of H1 tags
Off-page SEO is often about your PR and branding efforts and how well you and your business are viewed as an authority.
Examples of off-page SEO are:
Link building
Social media marketing
Reviews on 3rd party sites
Guest blogging on other websites
As to which of these is more important, there isn't an easy answer because both should be part of your overall digital strategy.  If you're not sure where to start in reviewing your SEO efforts, or if you need a refresher, here are four links to get you started:
Which SEO tactics have you found most useful for your business? Let us know in the comments!