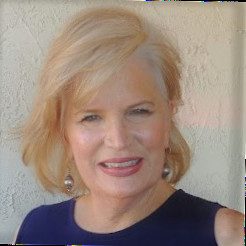 After re-careering out of the training and career development field, Mindy was ready to make her avocation her vocation and, together with her husband Jerry, launched Tour Freely – a GPS audio tour company. The tours are storytelling experiences of select Southern California destinations, where the history, heritage and lifestyle of the areas comes to life – creating an engaging opportunity to have a greater appreciation for the region.
As a career coach/trainer, she was focused on helping others explore themselves, helping them find their spark and "Follow their bliss." She is now on a parallel path helping others explore and follow their wanderlust and curiosity.
Website: tourfreely.com
Social media handles:
Facebook: TourFreely
Instagram: @tourfreely
LinkedIn: www.linkedin.com/in/mindyflanagan
Felena Hanson, founder of Hera Hub, interviews incredible business women from a variety of backgrounds and disciplines for Hera Hub's podcast Flight Club. Giving you a behind-the-scenes look at female entrepreneurship, we focus on sharing backstories of amazing women as they found their "lean out" moment and bravely launched their business. We uncover their secrets to success and their advice to others who are launching a new adventure. Subscribe to Flight Club on iTunes here.