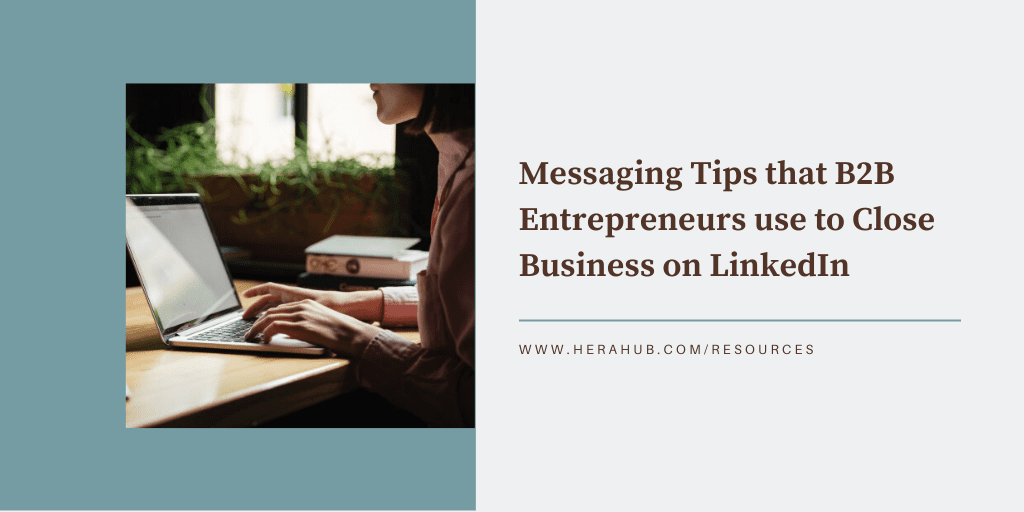 A Hera Hub Business Booster with Kathryn Evans
LinkedIn is a business platform—you are there to connect, collaborate, partner, and sell. Some interesting facts:
People go to LinkedIn to learn more about you!
675+ million monthly users and 30 million companies in 200 countries.
57% of users are men, 43% women; 70% are outside the U.S.; 61% are between 25-34 years old.
27% of members are from the U.S.; 51% have a college degree.
4 out of 5 people on LinkedIn drive business decisions.
Kathryn Evans has designed an easy-to-follow LinkedIn Social Selling Strategy.
1) Create a compelling digital footprint by developing a killer LinkedIn profile that is authentic. Your profile pulls marketing, attracts your target audience, and is a sales page. It should have:
A custom banner that highlights what you do.
A professional headshot taken in the past 3 years.
A compelling headline.
Key words–your profile is an SEO bucket!
2) Understand why you are online? What do you want?
To network and connect B2B?
To understand your target market's mindset?
To drive revenue?
Then define online goals that lead to a positive business impact, such as:
Gain Market Share.
Increase visits/traffic.
Garner referrals and purchases.
Keep your planning simple, focused and strategic and take the time to understand how LinkedIn works.
3) Build the right audience and find the right people
What are the needs and wants of your customer?
Who had these customers before you?
How do your customers communicate?
What will your prospect lose if they don't take action now?

What is your customer's perceived value in your offering

?
Be intentional: Connect with people you really think you can help, follow your competition, and engage with your customers where they are. Find out what platforms they are on, what problems they have, what they are struggling with. Find out what groups you may already belong to or groups that are relevant to your customers. Listen to the challenges they are facing.
4) Engage with valuable content.
Posts: Keep your posts authentic.
Articles: Stories or tips that educate and inspire.
Images: Use memes, quotes, photos, infographics, but don't treat it like Facebook. Only items that inspire or inform.
Shares: Like and share content that is relevant to your audience.
Comments:

Comment on your network's posts, be authentic and tag them in your response. Thank them and send a connection request
5) Develop your online connections and take them offline
Read profiles – find something unique about a person.
Read their posts.
Like, comment, share, congratulate and say Happy Birthday.
Be authentic and caring.
Take it offline–message them, get their offline contact information, then continue the relationship offline.
When and How Often Should You Post
Use a social medial scheduler and create an editorial calendar to make posting easier. Find or track metrics on when your audience is most likely to engage with you. Schedule weekly activities and get into the habit of being present and an authority on your LinkedIn. This is a Minimum Viable Content Strategy:
4 posts/mo: your own original post.
4 images/mo: keep it relevant to your business/audience.
2 videos/mo: videos have huge engagement on LinkedIn.
2 articles/mo: Articles you write or ones you discuss.
2 shares/mo: share others posts.
Women tend to say "ready-ready-ready, aim-aim-aim, then fire." GO ahead and FIRE! You can always edit or delete a post. LinkedIn is a wonderful, exciting platform. As you use it and become more comfortable, explore some of the options it has to expand your connections and influence–the more you use it the more successful you will become!
---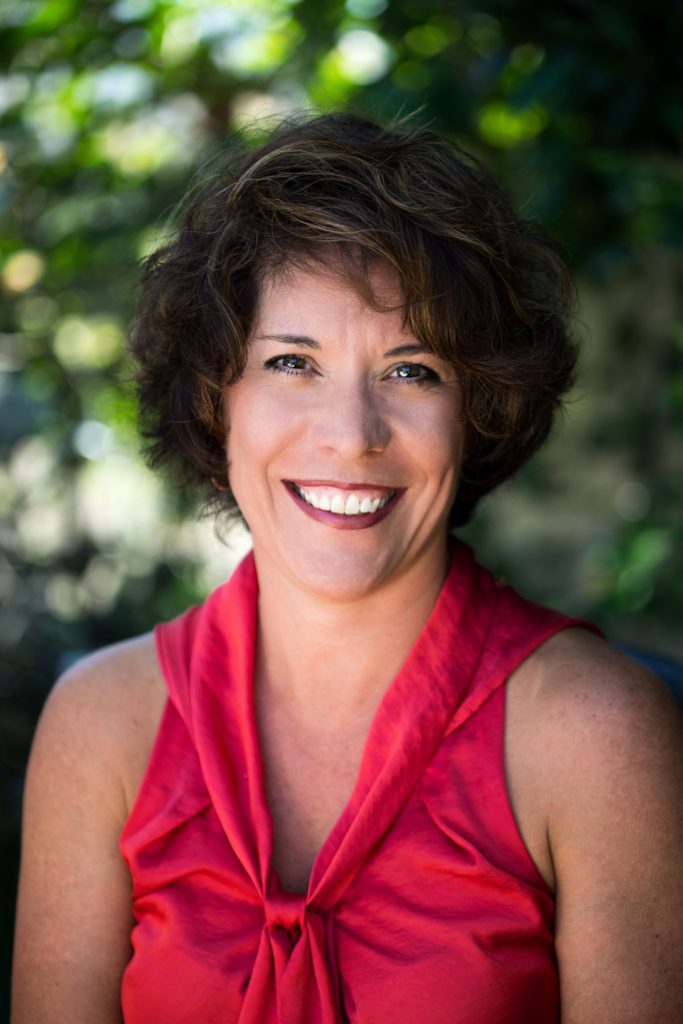 About the author:
Kathryn Evans is a member of Hera Hub Sorrento Valley and an expert in helping B2B businesses turn their digital messes into revenue-generating successes! With more than 30 years experience, she shares her insight for LinkedIn success.