In celebration of International Women's Day, we are delighted to showcase the work of Rajakumari Jandhyala, CEO and Managing Principal of YAATRA Ventures, LLC and Hera Hub DC member.
In December of 2022, at the US-Africa Leaders Summit in Washington, DC, the Government of Uganda's delegation, led by President Museveni and the Albertine Graben Energy Consortium Partners (AGEC), led by Rajakumari Jandhyala, announced that the Final Investment Decision for an estimated $4.5 Billion dollars will be taken in 2023.
This announcement is a major step for a project Raja has been spearheading for over 8 years to support YAATRA Ventures' mission to bring power to Sub-Saharan Africa to accelerate their economic growth and resource retention.
In the video below, Raja explains the importance of these types of projects.
Here is the press release announcing the details of the project. 
So how did this all begin?
In August of 2016, Felena Hanson, Founder of Hera Hub, interviewed Raja about her 25 year career on the African continent and how that led her to her current project in Uganda.
Listen to this early video as Felena talks with Raja about her journey which includes negotiating peace agreements with rebel groups, establishing a peace-keeping mission in Darfur and serving as a White House appointee as a senior official for Africa.
---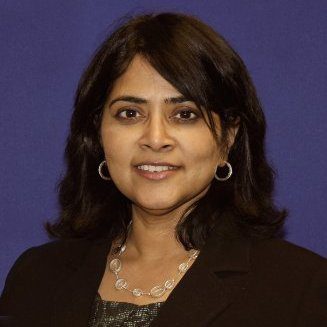 Ms. Rajakumari Jandhyala is the Founder and Managing Partner of Yaatra Ventures LLC, firm focused on energy infrastructure and power in emerging markets. Most recently, she was the Deputy Assistant Administrator for USAID in the Obama Administration with primary responsibility for directing and managing the day-to-day operations of a $US 5 Billion dollar Africa portfolio. Ms. Jandhyala was also President of Pangaea Consulting Inc., a firm affiliated with Johns Hopkins University to operationalize development research and mobilize project finance. She was the Managing Director for emerging markets in Clarety Global Investments. She has developed a rare combination of public and private sector skills to drive investments focused on returns and impact.
Ms. Jandhyala is a trained economist, with national security experience who started her career with the World Bank. She has a Master's degree from the Johns Hopkins University (SAIS), and a Bachelor of Science degree from Purdue University.