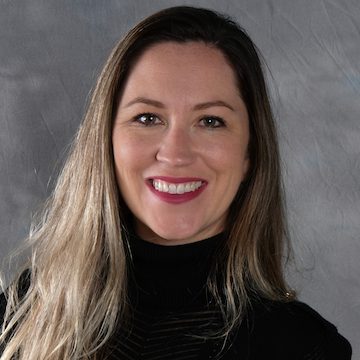 Katie is an entrepreneurial fundraising and nonprofit industry expert, specializing in strategic planning, fund development, and database management. She co-founded her company, Kerredyn Collaborative, with the mission to amplify social impact through strategic planning, innovative project design, marketing, and fundraising.
Kerredyn provides a range of services to clients locally and globally, from web development to grant writing. Katie is passionate about growing and empowering a community of women entrepreneurs. She speaks regularly about philanthropy as good business, the intersection of family and business for women, and the business environment for women entrepreneurs.
Felena Hanson, founder of Hera Hub, interviews incredible business women from a variety of backgrounds and disciplines for Hera Hub's podcast Flight Club. Giving you a behind-the-scenes look at female entrepreneurship, we focus on sharing backstories of amazing women as they found their "lean out" moment and bravely launched their business. We uncover their secrets to success and their advice to others who are launching a new adventure. Subscribe to Flight Club on iTunes here.