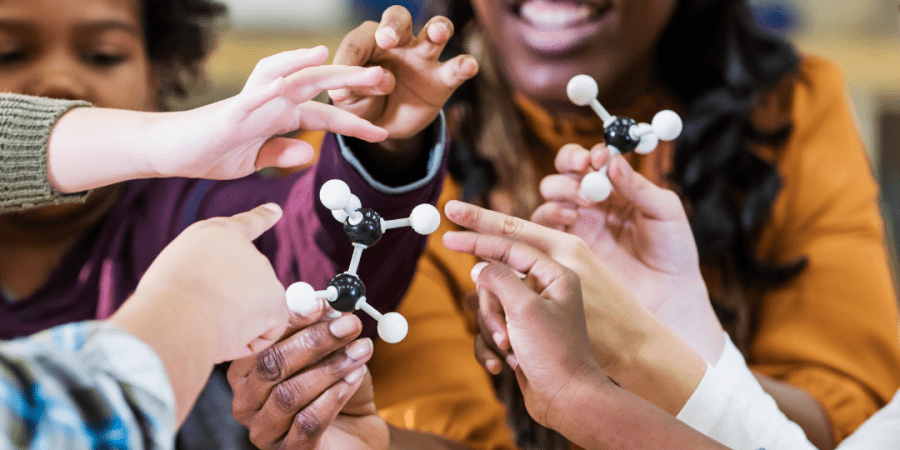 This is a guest article by Holly Harper 
---
Closing the gap for women and girls in science starts with increasing exposure
everywhere
, from Day 1
Only 27 percent of the STEM workforce is made up of women. STEM – a catch-all term for science, technology, engineering, and math – is dominated by men, and research shows that children begin to believe false stereotypes about their potential and opportunities as young as kindergarten. 
All research points to childhood as a time when children form ideas about who should be a scientist and whether it could be them. The STEM gender gap, race gap, and wage gap are rooted in stereotypes of men and boys being "good at math" or that "science is for boys," deterring girls from pursuing STEM fields. Combining these stereotypical beliefs with lack of representation of women and girls in media, curriculum, and course materials, and the problem persists. 
But educators, entrepreneurs, parents, industry leaders – and even popular media – are working to close the gaps. From blockbuster movies like Wakanda and Hidden Figures to children's picture books like Rosie Revere, Engineer and TV shows like "The Inbestigators," and K-12 programs and curriculum that is more robust, diverse, and representational has exploded. 
In order to ensure a transformative cultural shift, it will also take effort by parents and caregivers, individual donors, and communities..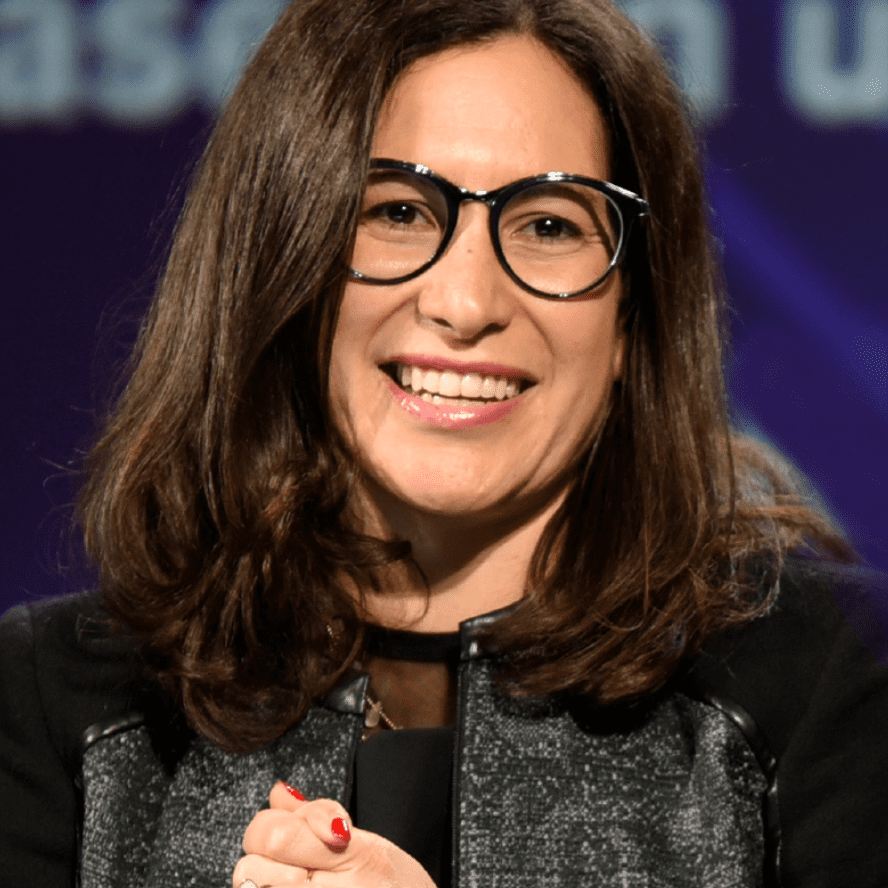 "An important thing all parents and caregivers can do right now for kids is to demystify science and make it more accessible," said Dr. Patty Mechael, a scientist, professor, writer, and Hera Hub member. "Science is really just testing a hypothesis. Every parent can make 'little s' science a part of how life is lived."
Of course we think of exploring backyard biology, engineering with LEGO, or buying a chemistry set, but applying a scientific methodology can be done in hundreds of everyday situations from cooking to making up games to reading the news together and asking questions that provoke discussions about causation and correlation. 
"We need to get girls excited about science in any way we can, broadening the ideas of science to social sciences like psychology and public health, sociology and anthropology. Expand what you watch together, read together, and play together, said Patty.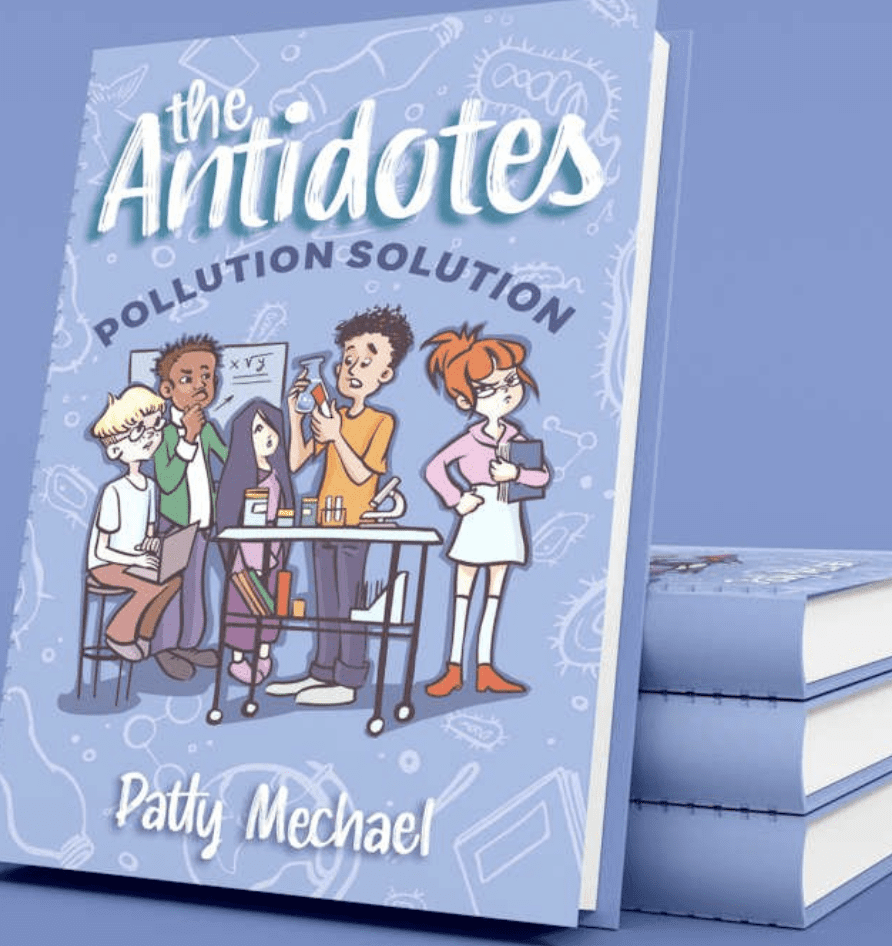 Between teaching public health at Johns Hopkins and consulting, Patty has also published a middle-grade fiction book specifically about getting kids interested in science. The Antidotes features a group of middle school girls and boys who join forces to fight pollution and make the world a better place. 
It isn't only the gender gap that needs attention. Research on racial stereotypes has shown, time and again, that stereotypes and lack of representation also reinforce the gap between white and Black students.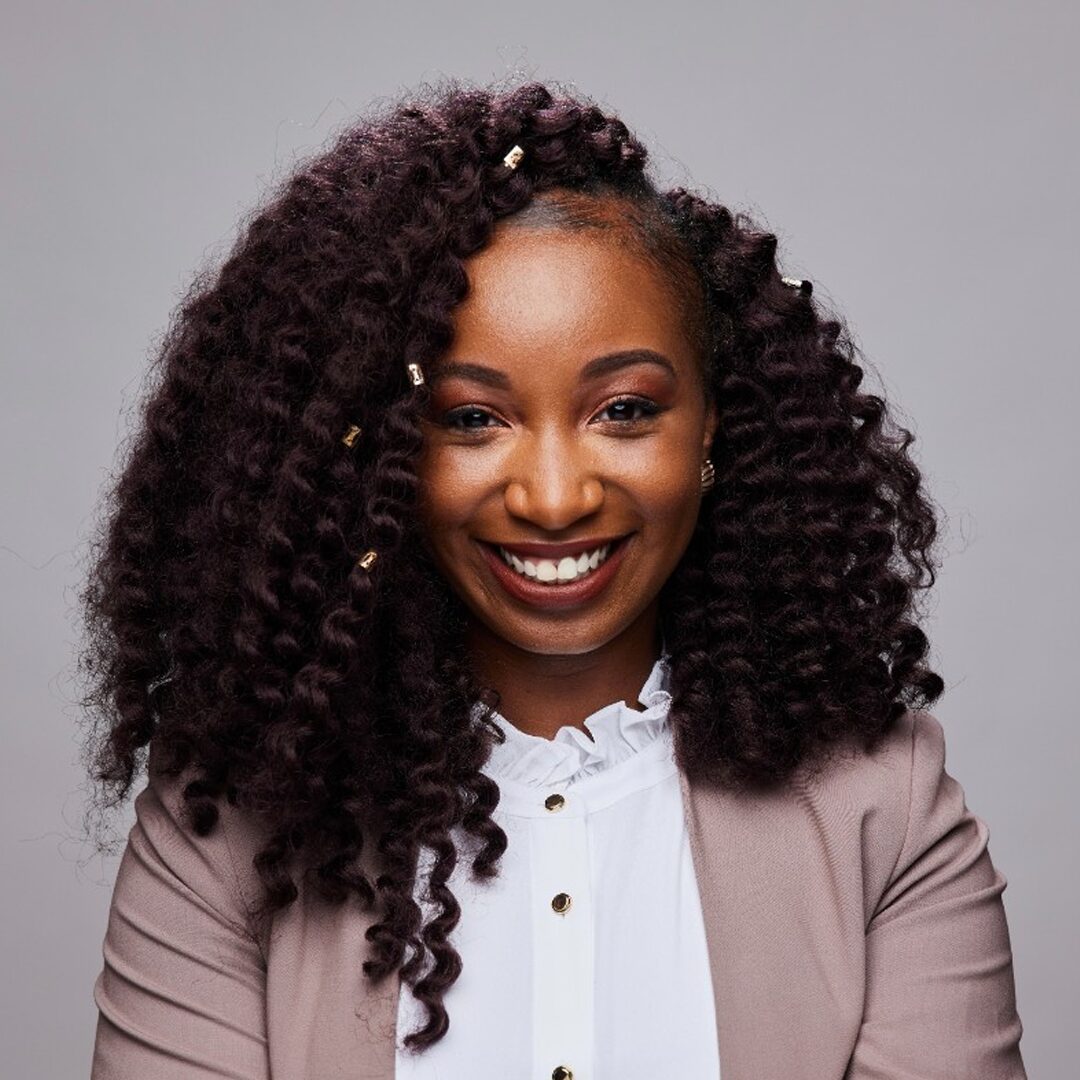 Jasmine LeFlore, Hera Hub member, award-winning aerospace engineer, and mentor and advocate for STEM enrichment programs, knows that representation matters. 
"I was introduced to STEM programs at an early age, but it can be a lonely experience for women, and especially women of color," Jasmine said. "Recruiting and outreach programs are not created for Black and brown students."
To boost representation, create peer affinity groups, and connect Black and POC students to technology fields, Jasmine founded Greater Than Tech, an after-school and summer program for girls in San Diego.
"Not only are we teaching emerging technologies like drones, 3D printing, and robotics, our curriculum is designed to connect engineering and business," Jasmine said. "Engineers don't understand business, and they don't understand cost. We want to teach them how to use these lessons to succeed in STEM study and be competitive in STEM jobs."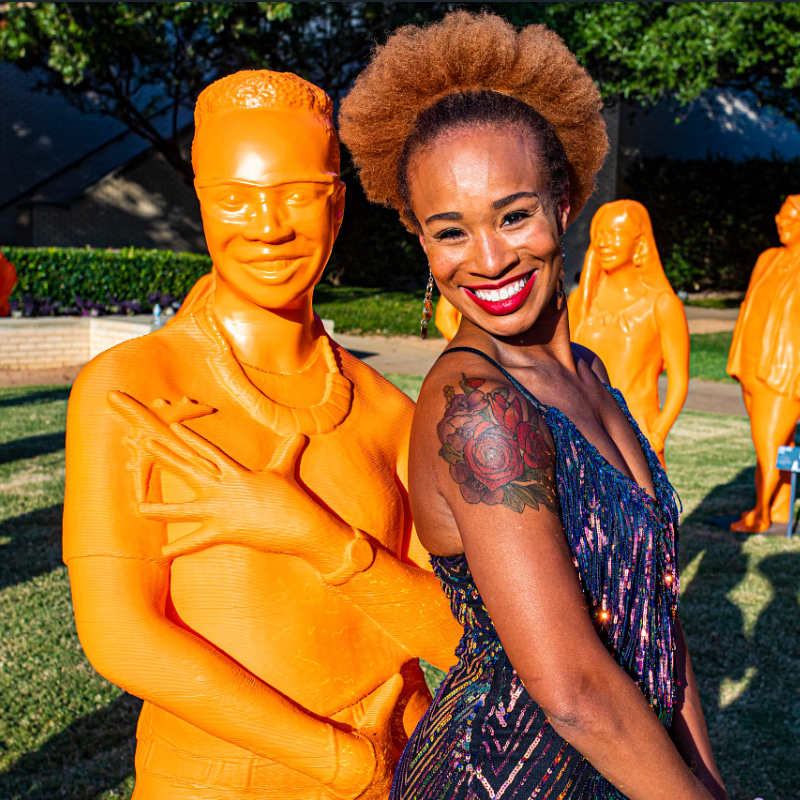 Jasmine Sadler, another Hera Hub member, award-winning aerospace engineer, and visionary STEM leader also is working to create innovative programs that develop culturally responsive and representational education and training in STEM, and it's more expansive relative, STEAM (the "A" is for "Arts"). . 
Sadler is a founder of The STEAM Collaborative, an organization that designs, organizes, and implements STEAM programs for youth in order to increase equity in education. 
"Being an African-American woman in engineering energizes me because I provide a diverse perspective, which leads the team to more innovative solutions. I am most curious if there will ever be a sustainable change in diversity and inclusion in technical fields," Sadler said in a statement. "My attempt at this is to share my knowledge with my 'little sisters' in engineering. Similar to the reason that I first selected engineering, I strive to help others by paying it forward as women enter the engineering workforce."
Sadler's "representation" was full throttle when she was selected by the American Association for the Advancement of Science (AAAS) and Lyda Hill Philanthropies to be an AAAS IF/THEN® Ambassador. The IF/THEN Ambassador program 3D printed life-sized likenesses of 125 leading women in STEAM and displayed them at locations across the country to literally "show" girls what scientists look like. 
"Representation really matters," said Jasmine LeFlore. "As Hera Hub members, mentors, parents, and facilitators, if we want to encourage girls to pursue STEM, or to aim outside stereotypes, we have to create and advocate for representation in our own company's leadership roles. We need to encourage decision makers in our organizations to build deeper understanding and connect to these issues. And as individuals, we have so much to offer girls just by being relatable, talking to students when you can. There is so much that kids soak in, and they really appreciate when a professional gives them some of their time." 
There is no silver bullet solution to solving the gender gap in STEM. At the same time, there have never been more programs and research trying to chip away at the problem.
For more information about these Hera Hub leaders, visit their websites at: 
---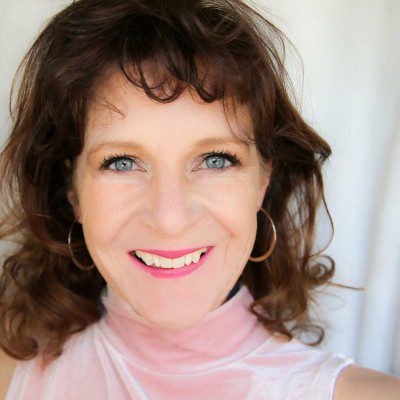 Holly Harper is principal of Anagram Consulting. Anagram delivers training, workshops, and change management consulting to ensure teams survive transitions, perform more efficiently and build trust so that our clients protect their brand culture, reduce turnover, and reach their potential.