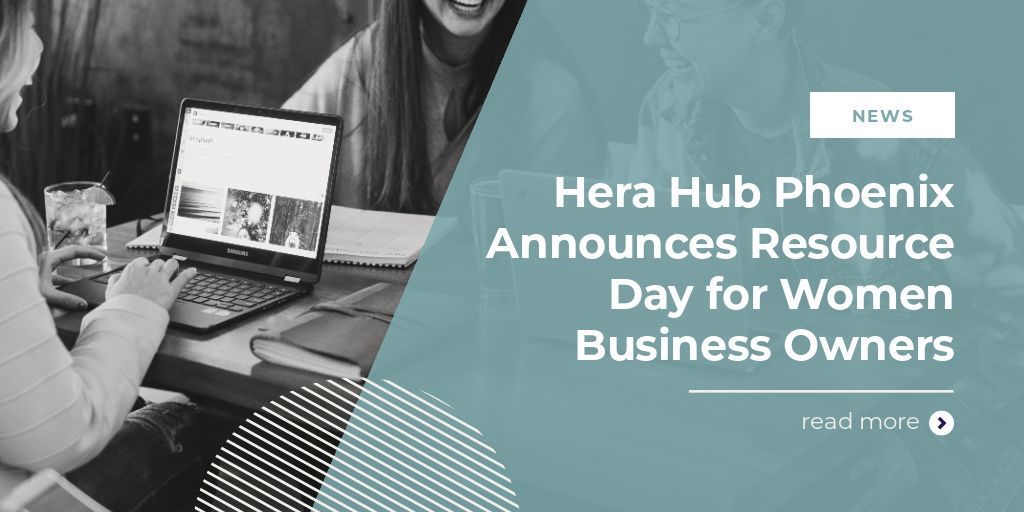 October is National Women's Small Business Month, dedicated to celebrating the contributions and successes of our nation's women business owners.
The Women's Business Enterprise Council West (WBEC-West), Hera Hub Phoenix and The National Association of Women Business Owners (NAWBO) Phoenix are excited to announce the first Arizona Women's Business Resource Day an inaugural collaborative event on October 28th, 2019, from 8:30 am-3:30 pm at Hera Hub Phoenix.
The Women's Business Resource Day event is designed to provide on the spot education and resources for women who are looking for information on how to grow, expand or start their businesses. This event will be a one-stop shop of resource partners such as the Small Business Association, SCORE, SBDC and many more.   "These organizations are following suit as many cities across the country and across the world are pulling resources together to a particular focus on the growth of women-owned businesses to not only reach equity but also harness the power of women in business!" Says Shatha Barbour, the CEO of Hera Hub Phoenix who carefully watches trends nationally and globally across all Hera Hub markets.
As recently noted by the Phoenix Business Journal, Women Business Owners are on the rise in Phoenix. According to the 2018 State of the Women-Owned Business Report, four out of every 10 businesses in the United States are now women-owned.   In Arizona women-owned businesses grew at a rate of 1.9% in 2018, based on the Phoenix Business Journal.  However, 88% of women-owned firms make less than $100,000 a year.  "We are committed to providing the support and resources for women business owners to grow, thrive, and contribute to the local economy and social prosperity of Phoenix!"-Angela Garmon, President of Nawbo Phoenix chapter.
As Pamela Williamson, President of WBEC-West says, 
"This event aims to help grow the revenue of women-owned companies in Arizona by joining forces to support women business owners. We are seeing the explosive growth of women-owned businesses in other markets in the Western Region and want to focus our attention on our home base of Phoenix, AZ!" 
 Join us on that day by registering at https://site.eventmatches.com/womensresourceday