Earlier this month, Hera Hub was named as one of seven top coworking spaces for freelancers! We have strived to become leaders in the coworking movement and champions for entrepreneurship. It is an honor to have received this amazing recognition by a media powerhouse such as Mashable.
Our membership base is made up of a fabulous group of (mostly) female solopreneurs and small business owners. It has been a pleasure to watch them grow and succeed!
We are passionate about continuing to create an atmosphere of collaboration for our members. Hera Hub is on a mission to support over 20,000 women in the launch and growth of their business by the year 2020 through our franchise efforts and we are so pleased by this recognition from Mashable.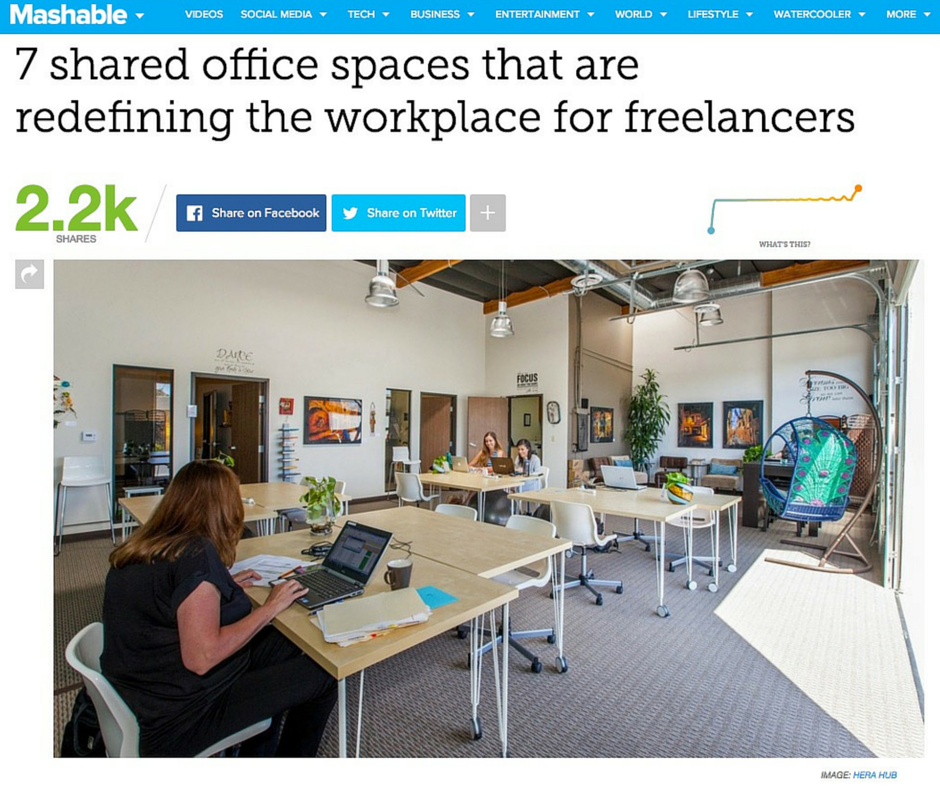 Save
Save
Save