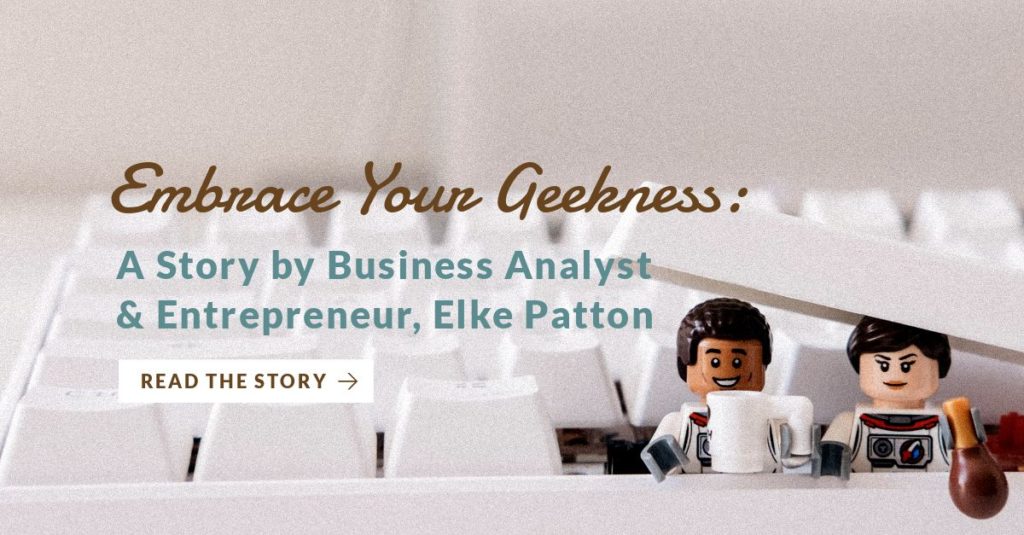 Today, Elke Patton can proudly proclaim that she is GEEKY.  She shares the story of how she chose to embrace her own geekness in celebration of  Embrace Your Geekness Day. This day is a day to recognize what being deeply devoted looks like and how the word "geek" varies in definition. Choosing to embrace something in-depth and finding a community of others to explore with is something many, no matter what the obsession, have opted to do. Whether it's coding, digging into data, or going all out at Comic-Con, this is fandom at its finest. 
As a child, I didn't know that I was geeky. 
Although I loved reruns of Star Trek – Spock was my favorite – I was never really sure if I was just learning to like what my brothers watched because I didn't really have a choice.  But I couldn't wait for the next episode of Battlestar Galactica. I was happy to rewatch Star Wars in preparation for the release of The Empire Strikes Back.
I went to a computer camp at ASU and I still think about the book they gave us. It was called Flatland, A Romance of Many Dimensions.  It seemed like I was a natural Geek, but I also liked lots of other things as well – sports, music, art, anything really. It was the 80s, so a Girl Geek wasn't cool.
It took a while for me to figure out that I am a Geek and that I geek out over data.  
It began in Graduate School and learning SAS to build econometric models. I then went on to build models for Fair Isaac, working with the marketing departments of credit card companies.  This exposure to the business side of data made me realize that I wasn't a Geek for geekness sake, but that the data had to do something. I can still remember the conversations about model minutiae the other builders would have – for them, model building was how they chose to embrace their geekiness. 
It was there that I saw a whole world of decisions the data could help make. That was exciting. My career path hit a fork, I would need to choose between being a quant or a business leader. I choose the business side because at that time the quants weren't the gods they are today. They were kept at arm's length from the source of power.  (Perhaps there were good reasons for this.)
As I continued down the business path, I was using data to make business decisions, but now had a team to do the analyzing for me.  I moved further and further away from the raw data eventually working in coffee, where there was little or no data for me to work with.
I felt it…the lack of data.  So, I set about to change that.  SAS seemed like it had become passé.  I tried and tried to get MySQL on my Mac, but couldn't get it to work.   When I loaded R and R Studio onto my laptop – being successful with the first go – it was the positive reinforcement I needed.   And what a perfect choice it turned out to be; it opened up so much more than just access to data it opened me up to a whole new world of geekiness.
I joined a user group called R-Ladies San Diego.  The very first meeting I went to was lead by Jenny Bryan and Hadley Wickham.  I was so lost for several months until I realized I needed to find data I was passionate about.  Data I wanted to better understand, data I could geek out over.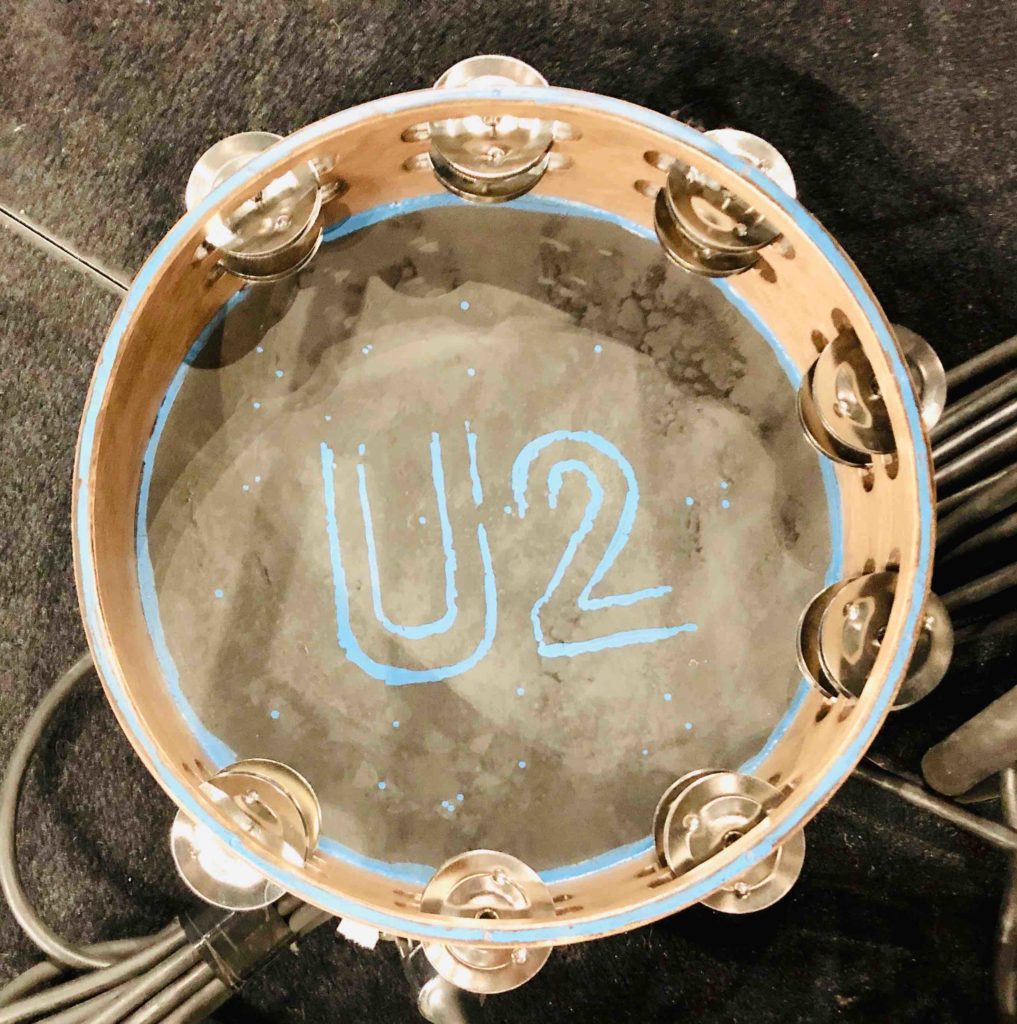 Having just spent the past year following U2 around on their 2017 Joshua Tree Tour and their 2018 Experience and Innocence Tour, I decided to redo a lyric analysis using U2 lyrics.  Clearly, my inner geek reveals itself in many forms. 
It was a perfect idea because my passion for U2 is what drove my programming. I discovered online learning, github and Slack. I discovered an incredibly supportive community.  And I created a WordPress site to share some of the interesting, fun and GEEKY results of my analysis.  
Check out my U2 Love & Logic Lyric Analysis
Embracing your geekness will look different for everyone. How do you embrace your inner geek?
---
Elke Patton has over 20 years experience in business analytics, operations, and management in the finance and technology industries. Her versatility in working with a variety of organizations is shown in her proven ability to improve operations, customer experiences, and employee performances in Fortune 500 companies, as well as small start-ups. This includes the three successful coffee businesses she co-owned with her husband in San Diego and helped turn into a nationally acclaimed, award-winning brand in a highly competitive coffee environment.
Elke is lauded for her systemic approach and multidisciplinary understandings of operations, management, IT, finance, business development, marketing and HR as well as her interpersonal skills and ability to teach and train others in her consultative roles. She has a remarkable ability to consume large sets of data and information and find patterns within that help to streamline complicated or defunct systems, find new revenue streams or discover duplicative and costly processes. She has accomplished this operational legacy for such global companies servicing millions of consumers, including Experian, FICO, Encore Capital Group and several consumer financial service companies.
Elke lives in San Diego, California with her husband Chuck, and enjoys swimming in the ocean, biking and eating smoked pork. She has seen U2 live in concert in 10 different cities across 4 different countries. She is currently writing her first novel inspired by the music and live performances of her formative years.