The annual Dell Women Entrepreneur Cities (WE Cities) Index is the only global, gender-specific report that examines which cities have the best ability to attract and grow women-owned firms. The cities were ranked on five specific criteria:
Capital
Technology
Talent
Culture
Markets
These five were then sub-divided into one of two groups: operating environment or enabling environment. Of the top ten cities that made this year's list, Sweden came in fifth and Washington, DC, seventh. The research needed to put together the WE Index study began in early 2016 during Dell's Women's Entrepreneur Network Research Symposium in New York.
Some of the major takeaways from the symposium were:
The number one obstacle women entrepreneurs face is still access to capital.
Networking, creating robust ecosystems through incubators, accelerators and mentors, can be instrumental for entrepreneurial success.
Cultural norms and their policy implications put serious binds on female entrepreneurs.
Talent, both in terms of the entrepreneurs' own talent, including education and experience, and having access to a skilled staff, are also very important.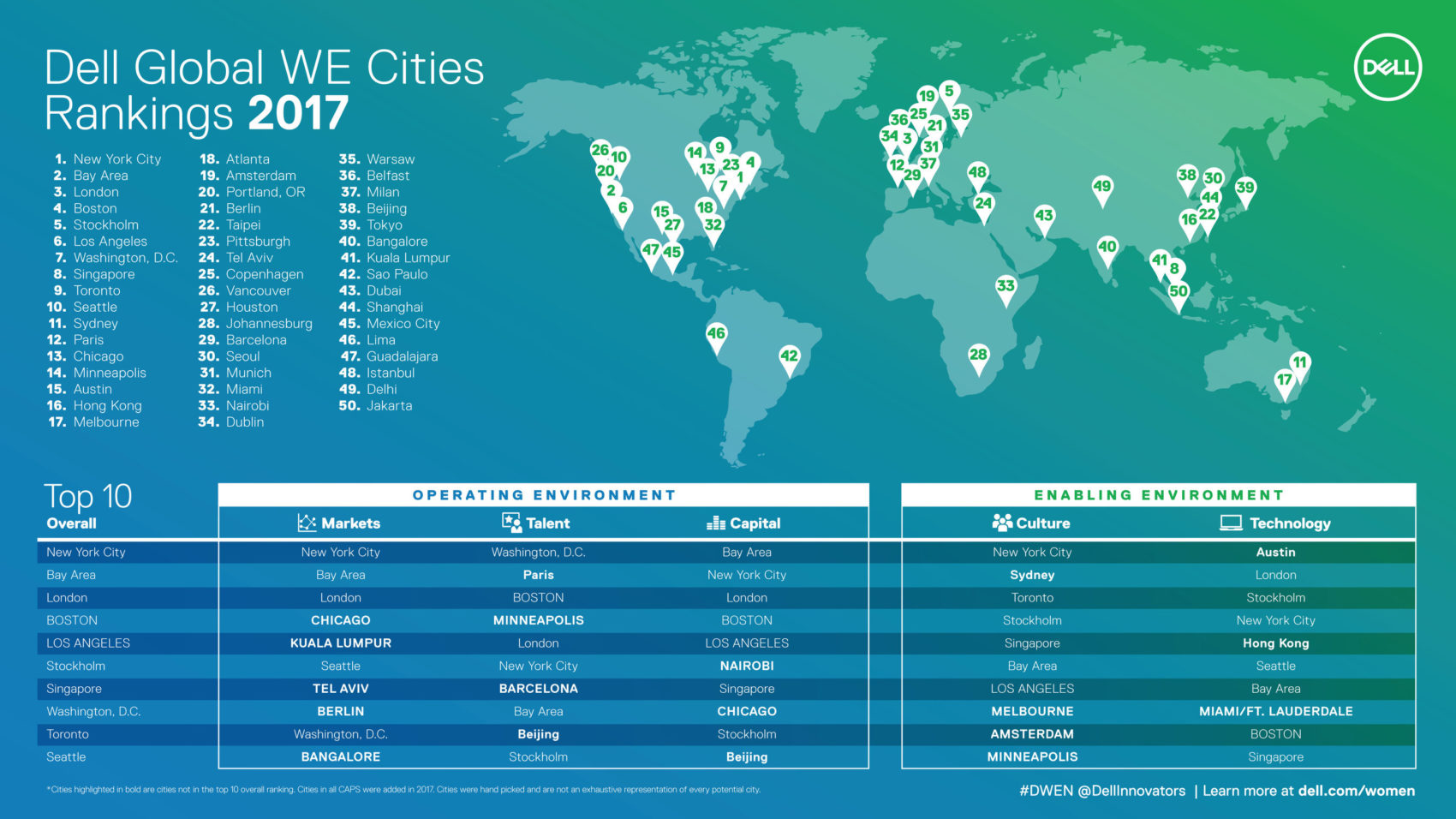 Hera Hub's Washington, DC location opened in June of 2015 and our newest location in Uppsala, Sweden hosted a preview event a few weeks ago! We are incredibly proud to have locations in these cities that have been recognized for their entrepreneurial potential!