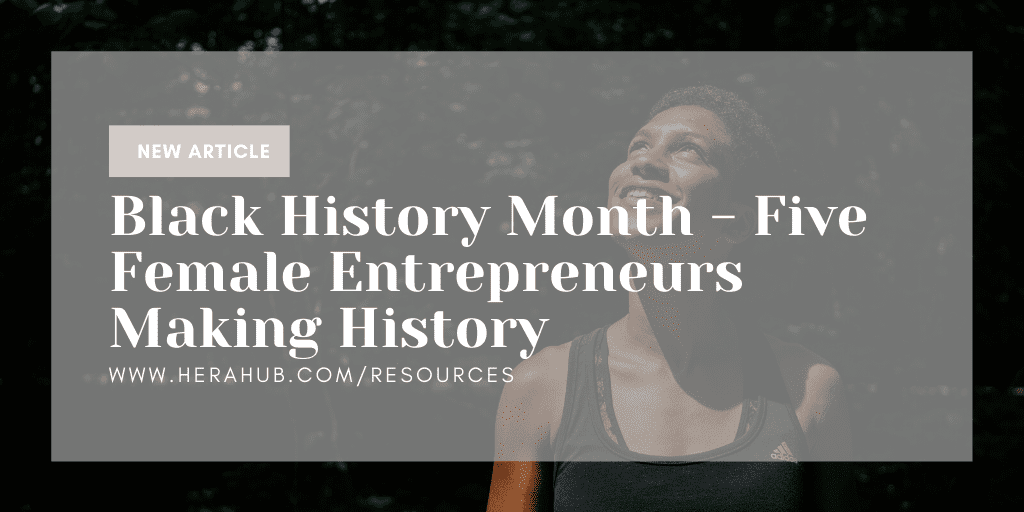 Black History Month is an annual celebration of achievements by African Americans and a time for recognizing the central role of blacks in U.S. history. Also known as African American History Month, the event grew out of "Negro History Week," the brainchild of noted historian Carter G. Woodson and other prominent African Americans. Since 1976, every U.S. president has officially designated the month of February as Black History Month. Other countries around the world, including Canada and the United Kingdom, also devote a month to celebrating black history.
In honor of #BlackHistoryMonth, we would like to introduce you to five amazing women who we believe are making history.
Lisane Basquiat & Jeanine Basquiat are extending groundbreaking art into modern day branding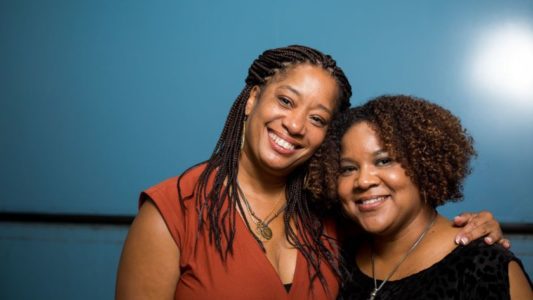 Jean-Michel Basquiat (December 22, 1960–August 12, 1988) was a Brooklyn born American artist. His father, Gerard Basquiat, was Haitian and his mother, Matilde Andrades, was of Puerto Rican descent.  He had 2 younger sisters, Lisane and Jeanine (respectively). As a teenager, he created a fictional character called SAMO (Same ole Shit) who makes a living selling fake religion. Under the pseudonym, he and a friend embarked on a project spray-painting aphorisms on the subway and lower Manhattan as a way to blow off steam.   The project and friendship ended in the late 70's shortly after it was featured in the Village Voice.  Within a few short years, Basquiat joined the upper echelons of the 1980s art scene that included the likes of Andy Warhol and Keith Haring.
During the 1980s, Jean-Michel took the global art world by storm in his use of words, imagery, and symbolism as a social narrative about class, race, culture, power, and politics.  Jean-Michel passed away unexpectedly in August 1988 at his loft in New York City. His private funeral was held at the Frank E. Campbell Funeral Chapel, attended only by his immediate family and close friends. Shortly thereafter, his father, Gerard Basquiat dedicated his life to serving as a fierce advocate and protector of his son's legacy.
Matilde Basquiat passed away in 2008.  Gerard Basquiat passed away in July 2013. Since then, Jeanine and Lisane along with their step-mother, Nora, have integrated the care for their brother's estate and legacy into their lives.
In May 2017, Jean-Michel's untitled painting of a skull was sold for $110.5 million, the 6th most expensive work ever sold at auction and the highest grossing for an American artist ever.  He would be thrilled.
To learn more watch this video – http://abc7ny.com/5145785/
Jasmine Sadler, founder of The STEAM Collaborative, is a dancing rocket scientist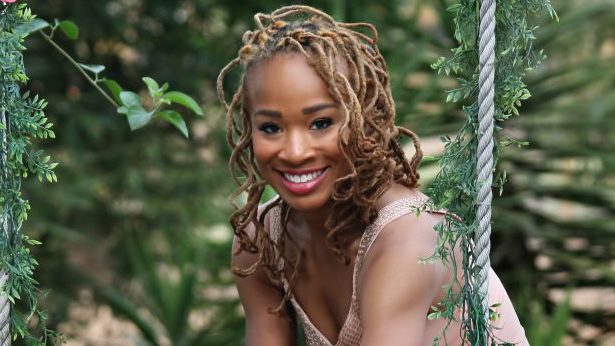 Jasmine L. Sadler is a ground-breaking engineer bringing As a graduate from the University of Michigan, Jasmine obtained her Bachelor's in Aerospace Engineering and a Minor in Math. As a classically trained ballerina, perfectionism ran deep, and she knew that nothing worth having ever came easily.  Once this decision was made, she had to choose which path of engineering she'd pursue. While in high school, she attended Detroit area engineering exposure programs, but after the Space Shuttle Columbia disaster, she felt pulled to the aerospace direction.
After finding herself a minority in her field she decided to work on improving the mindset of young scholar's perception of math and engineering. S.T.E.A.M., standing for SCIENCE, TECHNOLOGY, ENGINEERING, ARTS, AND MATHEMATICS.  According to Forbes.com, only about 10% of aerospace engineers are women. This reality allowed Jasmine to be taken even more seriously as a speaker at numerous organizations and programs within San Diego. The STEAM Collaborative, was founded in 2014 and has been able to grow into numerous cities.
Jasmine Crowe, Founder of Goodr, is passionate about ending hunger and reducing food waste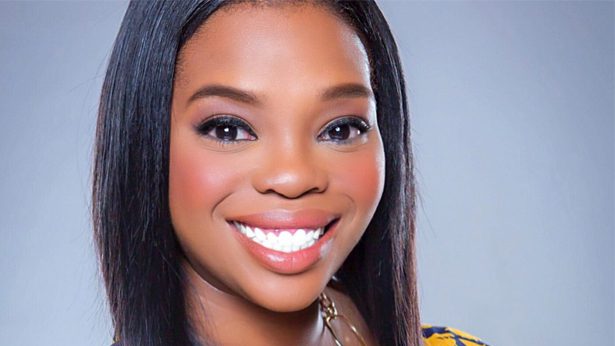 Goodr believes that hunger isn't a scarcity issue. It's a logistics issue. Every year in the United States, we waste over 72 billion pounds of edible food, yet 42 million people are suffering from food insecurity. At the same time, over $40 billion in tax benefits for businesses goes unclaimed annually. We believe the solution is simple: Feed more, waste less. 
Powered by blockchain technology, Goodr provides a secure ledger that tracks an organization's surplus food from pickup to donation, delivering real-time social and environmental impact reporting analytics. The Goodr model aims to provide a triple-win solution by improving an organization's bottom line through charitable tax donations, reducing its greenhouse emissions from landfills and getting its edible surplus food to local communities in need.
Dr. Roshawnna Novellus, co-founder of EnrichHER, is a fintech platform focused on funding women entrepreneurs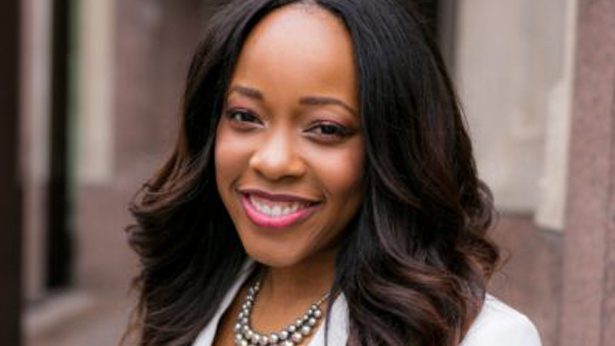 Dr. Roshawnna Novellus is the Founder and CEO of EnrichHER, is a debt investment platform that connects female entrepreneurs with lenders who want to earn 15% return on their investment while fueling the growth of women-led businesses. Dr. Novellus is a gender equality advocate who believes in economic empowerment and inclusive economic growth.
Roshawnna served on the Commission on Women for the City of Atlanta and was honored as one of the Women Who Means Business by the Atlanta Business Chronicle, one of the 40 Under 40 by Georgia Trend, a Halcyon Fellow for Social Impact and one of the Top 25 Disruptors and Innovators in Tech.
Cyntoni Miller, founder of Black On The Job, is advocating for the advancement of black people in the workforce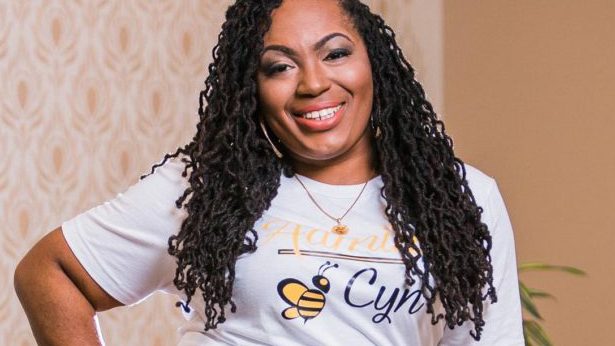 Black On The Job, is a black-owned career development network aimed at fostering a wide range of global professional skills in the black community.  Founded in June, 2018, the group has transcended career, geographical and academic limits that have pulled our people behind for so long and successfully contributed to the career growth of over 44K members and approximately $1.2M in increased salaries.
Every waking day is a beehive of activities for Cyn. From creating a safe space for open constructive conversations for the community to nurturing individual and collective forward motion while remaining up-to-date with corporate America and curating related educational materials for the members (well known as Bees or Jobbees because, the honey).
It always pays off; she is consistently receiving emails from hundreds of members who have secured a glow-up in higher ranks, higher pay checks and higher environments even different States and worthy relocations. She has engaged programs including bringing seasoned professionals in different career paths to lend a hand, made numerous Facebook Lives on navigating the career world, developed high-end affordable professional development packages for low-income earners, created diversity by employing native Africans working remotely from Africa and travelled out in 'Brunch & Buzz' platforms across the USA to meet the network members.
In good and bad times, she has honoured her oath to be the upward course of our people's history, the soundness of heart of its mothers. Leading an army of bees to create, to gather, and to build; planting seeds of faith, truth and power, always reaping endless seasons of joy and jubilation.
Thank you for taking a few minutes to learn more about these amazing women, who are indeed making history!