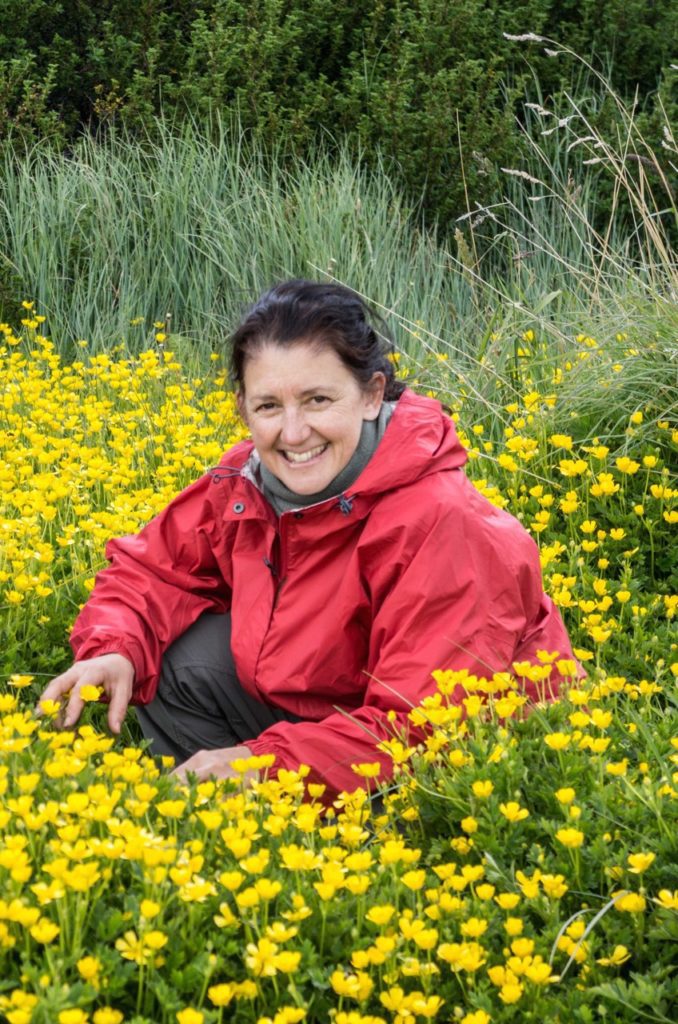 Adriana Delgado is the founder of AlmaVerde-sustainable gardening. A small business dedicated to create, restore and maintain gardens in a sustainable way. AlmaVerde serves the DC metropolitan area.
Adriana was born in Argentina and grew up in a rural town. She studied Agriculture (B.S. in Agronomy) and Natural Resources (M.S. in Environment and Natural Resources Management). She moved to Washington DC 20 years ago to work on international agricultural development. More than five years ago she saw the growing of urban agriculture and the awareness of environment issues as an opportunity to develop her own business. AlmaVerde was born to give homeowners the possibility to enjoy their yards and help our planet at the same time, putting together aesthetic and functionality to create beautiful green spaces that enhance people's life and improve our natural resources.
Adriana is a Certified Chesapeake Bay Landscape Professional (CBLP). She is a Volunteer Master Gardener and Master Naturalist. She keeps learning about nature every day. She works directly with homeowners as well as through the programs of local governments (like District of Columbia, Arlington Co, Montgomery Co) to reduce stormwater issues at home level in order to improve the health of our water resources. She thinks that is possible to help our planet one garden at a time.
Website: www.almaverdegardening.com
Felena Hanson, founder of Hera Hub, interviews incredible business women from a variety of backgrounds and disciplines for Hera Hub's podcast Flight Club. Giving you a behind-the-scenes look at female entrepreneurship, we focus on sharing backstories of amazing women as they found their "lean out" moment and bravely launched their business. We uncover their secrets to success and their advice to others who are launching a new adventure. Subscribe to Flight Club on iTunes here.