This post was contributed by Kristin Deuber, President and Founder of KMD Public Relations + Marketing as well as Hera Hub's PR and Media Relations GURU.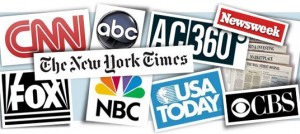 Whether you are starting a new business venture or launching a new product or service, leveraging the media to tell your story should be part of your marketing mix. Media coverage is a cost-effective way to create brand recognition, attract new users and investor interest, raise your profile among potential investors and help recruit great people.
Here are four steps you can take to generate media buzz for you and your business:
Step 1: Create a stellar media list.
The first step in generating media attention is to create a solid media list. This database should include print and online journalists (including bloggers) that write about the types of products and services you provide, and the industries you target.
Your list should include journalists' names, emails, phone numbers and social media information (Twitter, Facebook. LinkedIn and Instagram). Keep in mind that many influencers do not have jobs in "traditional media." Some bloggers have millions of readers while other influencers use social media platforms to direct their followers to products and services.
There are many online database tools for finding the outlets you want to target. Several inexpensive databases to consider including Muck Rack and Media Contacts Pro. Other proven tools like Cision and Meltwater include media monitoring and distribution services in addition to media list building capabilities.
While these databases can be helpful, they should only be the starting point for creating your media lists. It's critical that you take the time to familiarize yourself with each of your target media outlets. Find out who writes about your industry and its associated topics.
Step 2: Develop an online press kit.
Before you reach out to the media, it's important that you create materials specifically designed this audience. The information in your media kit should be different from your sales materials. Journalists hate receiving promotional collateral. They want factual background and product information about you and your business.
Your press kit should include:
Company and product fact sheets
Key leadership bios and photos
Downloadable, high-resolution photos and graphics (in various sizes) of your products or services
News releases, articles, videos
White papers, case studies, customer testimonials
A list of topics you can comment or write guest columns about
Contact information
Organizations such as Sharp HealthCare and SeaWorld have comprehensive online press rooms with all the information journalists need.
Step 3: Share newsworthy content.
It's critical that the information you share with journalists is newsworthy and compelling. While journalists want to learn about new products and services, the information you provide cannot be promotional. It should focus on the unique benefits your business provides its target audience while relating the information to current trends and newsworthy topics.
Traditional press releases are one way to get the word out about your business but what I've found most effective is individualized "pitches" to a targeted journalist. While time-consuming, this individualized approach always provides better results than mass outreach. These personalized pitches should be short and targeted, focusing on information that the specific journalist can use.
If you want to supplement your individual pitching with a press release, consider using a distribution services such as PR Newswire, BusinessWire or PRWeb to generate additional coverage for your products and services.
Step 4: Establish relationships with reporters.
More and more relationships with media are being built online via Twitter, Facebook and LinkedIn. As you build your media list, it's important to identify where your target reporters are active online and begin to follow them. Take the time to comment on and share journalists' stories. This will familiarize journalists with your brand so that when you have newsworthy content to share they are more apt to listen.
Establishing face-to-face relationships is also important. This may not be possible in every situation, but if you are targeting media in your local community it can be effective. Ask a reporter to meet for a cup of coffee or lunch. This is a great opportunity for you to share information about your company and how you might serve as a resource for them in the future.
The key to any relationship with the media is providing them access to newsworthy information and the right people in a timely manner. If you can do that on a regular basis, reporters will begin to rely on you and your media mentions will multiply.
__________________________________________________________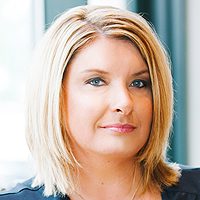 Kristin Deuber, APR, is President/Founder of KMD Public Relations + Marketing. As an independent consultant, Kristin works with clients ranging from non-profit organizations to Fortune 500 companies to help them educate, inspire and connect with key audiences.
With strong relationships with key local, regional and national media, Kristin's clients have served as expert resources for top-tier media outlets including The Wall Street Journal, New York Times, Forbes, Newsweek, Associated Press, USA Today and BuzzFeed. Kristin can be reached at KristinDeuber@gmail.com. You can also follow her on Twitter at @kmackdeuber or LinkedIn.
Save