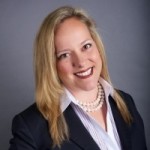 Dr. Silva Mah is the CEO/Founder of Hera Fund and Hera Angels, as well as the CEO of Hera Labs. Through these three endeavors, her primary focus is in on (1) empowering, nurturing, and sustaining women-owned businesses in San Diego and nationwide and (2) investing in socially relevant new ventures that will allow women to break through barriers in order for the next generation of women entrepreneurs to grow even more.
Dr. Mah holds a Ph.D. in Marine Molecular Biology from UCSD Scripps Institution of Oceanography & an M.B.A. from UCSD Rady School of Management, focused on business strategy and marketing. She is originally from Caracas, Venezuela, is an advocate for special needs children focusing on ability with modifications, enjoys traveling with her husband, and delights in beach days with her 3 children.
You may want to ask Silvia Mah – Angel Investment GURU questions related to:
How do I know if I am "pitch-ready"?
What should I know about markets and validation?
Are my financial projections ready to pitch?
How do I use my strategic partnerships more effectively to find investors?
Website: www.HeraLabs.com
Email: silviamah@mac.com