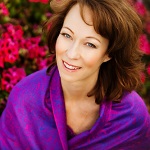 Debby Eubank is a Niche Strategist, Business Coach, and Founder of Niche On Purpose. Debby has 17 years' experience coaching clients to clarify their life's purpose, niche, and establish a profitable business.
You may want to ask Debby Eubank questions related to:
How do I get more clients, revenue, and impact?
How do I enroll more clients? Clients say they get great value, but I can't seem to easily explain that outcome to enroll new clients.
How to work less (and enjoy life more) while making more impact and revenue?
How to discover my "Big Why" story that naturally compels clients to enroll?
How to create high-value programs that my ideal clients will readily invest in?
Website: http://www.NicheOnPurpose.com/
Email: Debby@NicheOnPurpose.com