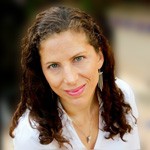 Celenie grew up in Houston and has been living in San Diego since 2004. Her entire career she has worked in the world of business and the internet, most recently for an E-learning company and then an SEO company. All the while, she built websites for clients as well as her own experimentation.  She has been working as a solo-preneur since the end of 2014. She is deep in the process of building a business around SEO and social media, with a focus on measuring results and using those results to improve the business bottom line.
You may want to ask Celenie Singley questions related to:
I hate writing – how can I get into social media if I don't produce content?
Which social networks should I focus my efforts on?
I'm posting to social media, but I have no idea if its driving traffic to my site. How can I measure that?
It takes too long to post to all these different networks. What tools can I use to save time?
Email: csingley@w3influence.com