Shared Working Space MEMBERS ONLY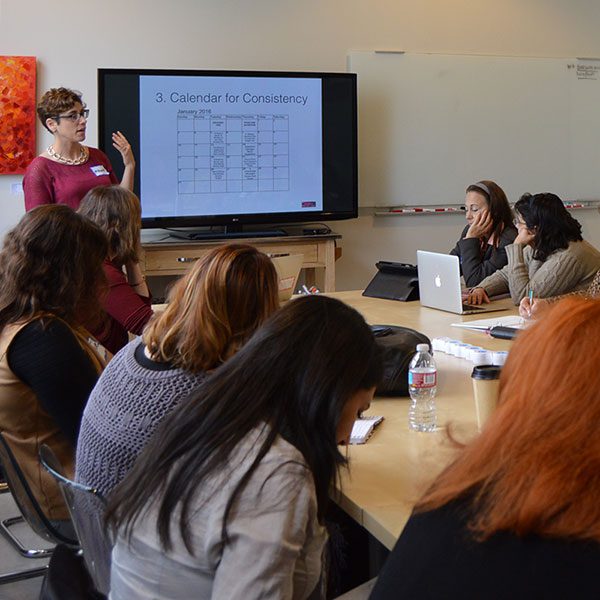 Business Booster

Business Booster is a one-hour weekly facilitated discussion on a pertinent business topic. The conversation is guided by a fellow Hubette who is a subject matter expert. It is a great way for the leader to gain visibility for their expertise and it's a good way for members to learn new things and stay "up-to-date" on important business topics. It is also a great opportunity for members to meet one another and build new relationships in our shared working space.
Past topics have included discussions on Twitter, Google+, Trademarks, CRM Software, Video Marketing, Accounting, Negotiations, and the ever popular "Polishing your Elevator Pitch."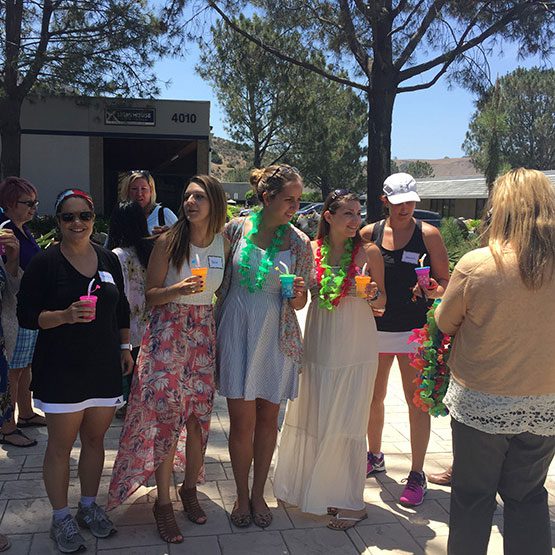 Member Happy Hour and Lunches

Each month, members have an opportunity to network and connect with other Hubettes at either our member-only Happy Hour or Lunch (alternates monthly) at our shared working space.  Food is provided for both events, which is a bonus perk of being a member!
Monthly member events also include…
Business Accelerator Expo
Hera Hearts, Non-profit Think Tank
Thanksgiving Potluck
Social and Networking Events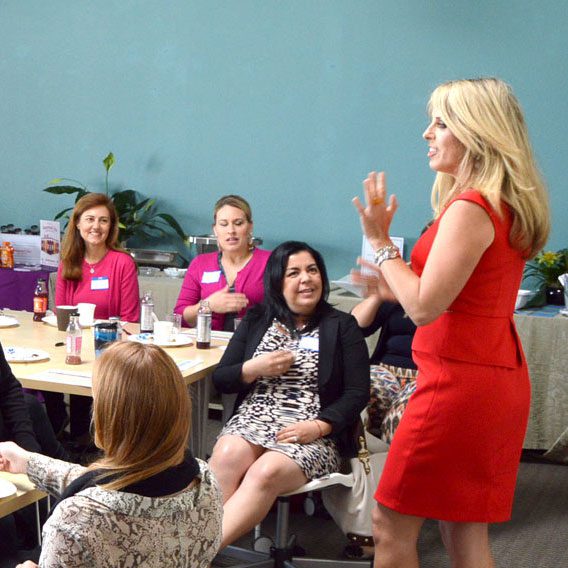 Think Tank

In addition to great networking, each event gives one or two members an opportunity to tap the wisdom of the crowd on a new business concept or pivot.   Each member gets three minutes and three slides to explain their concept to the shared working space community.  They then elicit feedback through a written survey comprised of three specific questions.
This has been a great way for members to get high level feedback on target markets, pricing strategies, and potential strategic alliances.  It's also been a great way to gauge interest before setting up additional focus groups.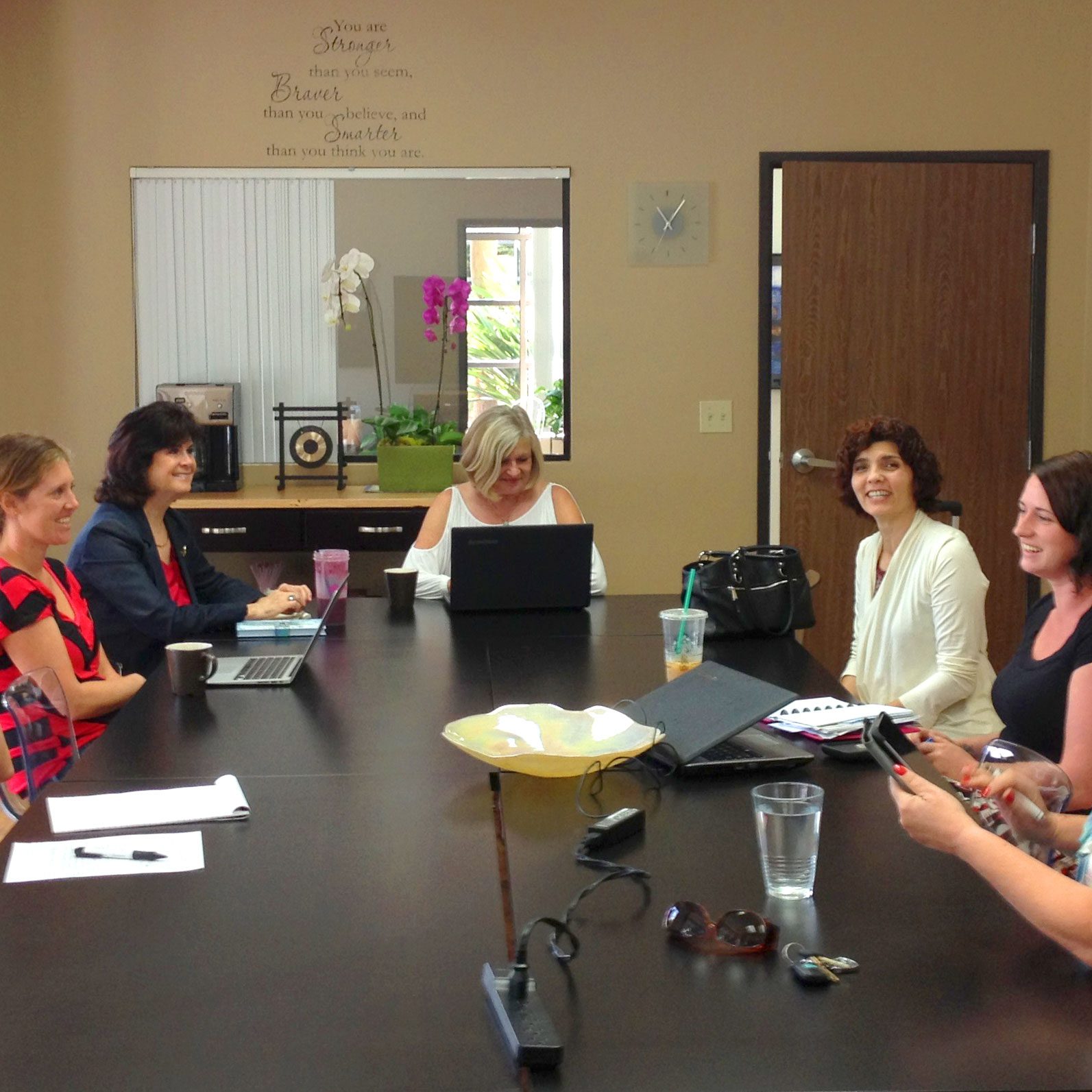 Writers' Lab and Social Media Lab

If you have been putting off writing that blog, book, or bio the Writers' Lab and Social Media Lab is the perfect place to stop procrastinating and start writing. Hera Hub's Writers' Lab and Social Media Lab is all about productivity! It's simply a way to carve out time and space to write in a comfortable, supportive environment with a sense of accountability.
While the Lab is led by one of the professional writers and social media experts in the shared working space community (AKA the "Host), it is designed for ALL members who need to do writing and social media posting of any kind. From full-time authors to business bloggers to the everyday entrepreneur, everyone can benefit from attending the Writers' Lab and Social Media Lab. If you want weekly accountability or occasional support during crunch time, the Writers' Lab and Social Media Lab is here for you! Turn off all the distractions, stop procrastinating, write and post!
Biz Dev Power Hour

Entrepreneurs wear many hats.  One hat that often gets shoved to the back of the closet is "sales", or as we prefer to call it… "business development".  Hera Hub members come together to work on specific business development goals in a supportive setting.  They set specific biz dev goals at the start of the hour and peel off to implement.  They then come back together at the end of session to share success and ask for feedback.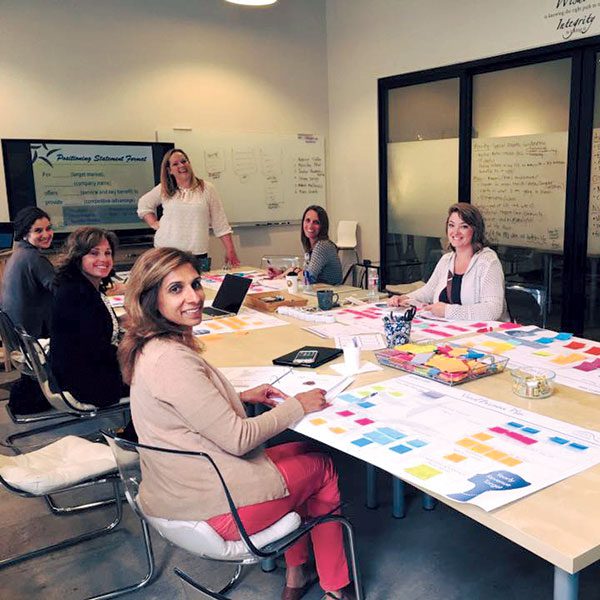 Global Challenges

Global member challenges are a way for members in the shared working space to connect city-to-city and country to country. Each challenge happens approximately 3x per year and is open to all current members.
4-Week Marketing Challenge – Set specific marketing goals and tasks you will achieve and get the communities support in making it happen
5-Day Video Challenge – Get comfortable on video and get to know the global community
6-Week Writing Challenge – Goal setting and accountability around writing
Virtual Assistant Program

Are you bogged down by small tasks that are keeping you from really growing your business?  Hiring a Virtual Assistant (VA) can help you and your business flourish efficiently and affordably.  We have a team of trained VA's in the Philippines who can professionally handle administrative tasks, minimize repetitive work, manage social media, make edits to your website, organize your schedule, help manage your email, and much, much more.  Learn more at HeraHub.com/assistant.

Shared Working Space Programs
HERA HUB IRVINE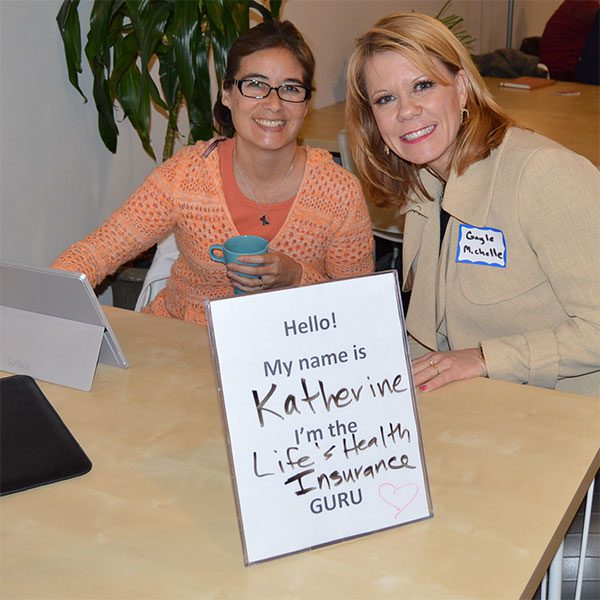 GURUs

Hera Hub GURUs are subject matter experts who donate their time to meet one-on-one with local entrepreneurs (members and non-members welcome) to answer questions they may have on a variety of topics related to their field.   We have GURUS in a variety of fields, including Law, Accounting, IT and Marketing.  See list of GURUS.
Think of it like "office hours" with your professor.  It's a great way to get free mentoring and advice from business experts.  Just drop by during the posted GURU hours, no appointment necessary!
Learn more about our GURU program via this short video.
Steps-to-Startup
This platform will walk you through the 17 foundational steps of business building.
The process includes…Customer discovery, Business model canvas, Naming, Licensing & permits, Banking & credit card set-up, Record keeping, Entity set-up, Tax set-up, Pricing, Branding, Marketing plan, Online presence, Contracts, Insurance, Team, Systems & organization, Raising start-up capital
Access at StepstoStartup.com
48-Hour Business Launch Bootcamp
Have you always wanted to start a business but want support to make sure you get off to a great start? Do you have a great idea for an additional business but can't find the time to flesh out the concept?  Then the 48-Hour Business Launch Bootcamp was made for you! A full weekend of hashing out every component of starting your dream business.
We will provide the perfect space, templates, and a safe/supportive community for you to get your ideas in motion. Better than a business plan, we will use the www.StepsToStartup.com online platform to walk you through the 17-steps to building the foundation of your business.
Strategic Planning Day (Members and Non-Members)

This 8 hour workshop will help you build a visual road-map for the next 12 months… to think bigger and identify the resources you need to make your goals a reality.
The workshop is for women who:
• Find it challenging to carve out the time to really build a strategic plan
• Want some guidance on next steps and future direction
• Are ready to take their business to the next level!
Get first-hand experience from past participants – watch this video.
Flight Club Annual Retreat
Each year Felena Hanson takes a select group of women on a unique adventure to places that allow them to step out of their business and paint a picture of an ideal future.  These 4-day – 14-day retreats are an exclusive opportunity to really take your business to the next level.
The inaugural Flight Club retreat took place in Greece (2015).  Since then, retreats have taken place in Sweden, and on the beautiful island of Catalina, off the coast of California.  Every year we adventure to a new place!