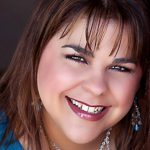 Nikkie Achartz, CEO of SNAP Savvy Strategies LLC, is a well-known Branding Consultant, Business Growth Strategist, transformational speaker and workshop facilitator who has extensive experience in marketing strategy, sales psychology and image based branding.
Infusing her educational background in psychology and behavioral profiling, Nikkie coaches and supports female entrepreneurs in operating their businesses through the lens of a CEO to grow, scale and profit in business. As a highly respected and sought after strategic business coach and consultant, Nikkie firmly guides female entrepreneurs in stepping into their power as BOSS and turning their passion into a profitable, manageable, scalable, successful business.
Whether speaking from the stage, facilitating interactive workshops, or consulting one-on-one, Nikkie's influential leadership style combined with her exuberant mince-no-words approach motivates her clients to step confidently into their role as a Savvy BOSS in business.
Questions you may want to ask Nikkie:
Guidance in helping me identify a target market that will properly value my services – If I "niche" will I be leaving money on the table from other potential sources?
Identifying the compelling fears, pains, and desires of my ideal client – How am I ideally positioned to meet the needs/wants of my target audience?
Understanding how much time I must spend "on" your business vs. "in" your business – How do I get off the feast-famine income roller coaster that often comes with a service-based business?
Website: www.snapsavvystrategies.com
Email: nikkie@snapsavvystrategies.com