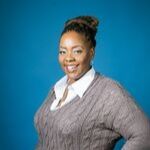 Dr. Deena C. Brown is a dynamic inspirational speaker, entrepreneur, radio/tv personality. and catalyst for change. Her purpose in life is to inspire, empower, and transform lives. Dr. Brown adds value to others speaking on her powerful message of authentic leadership and transformation. She is an international best-selling author and has been featured on ABC, NBC, CBS, and Fox as a highly sought keynote speaker and mindset strategist.
Questions you may want to ask Deena:
How do I find my authentic voice?
How do I communicate with influence?
How do I create a savvy elevator pitch?
How do I write sales copy?
What is the best way to self-publish my book?
Website: www.johnmaxwellgroup.com/deenabrown
Email: info@drdeenaspeaks.com