Hera Hub is excited to share Startup Stories of our members. We periodically interview incredible business women from a variety of backgrounds and disciplines. Our goal is to share our members' wonderful stories with the public. Randa Fahmy is the Founder of Makeup America!, a Made in America beauty company.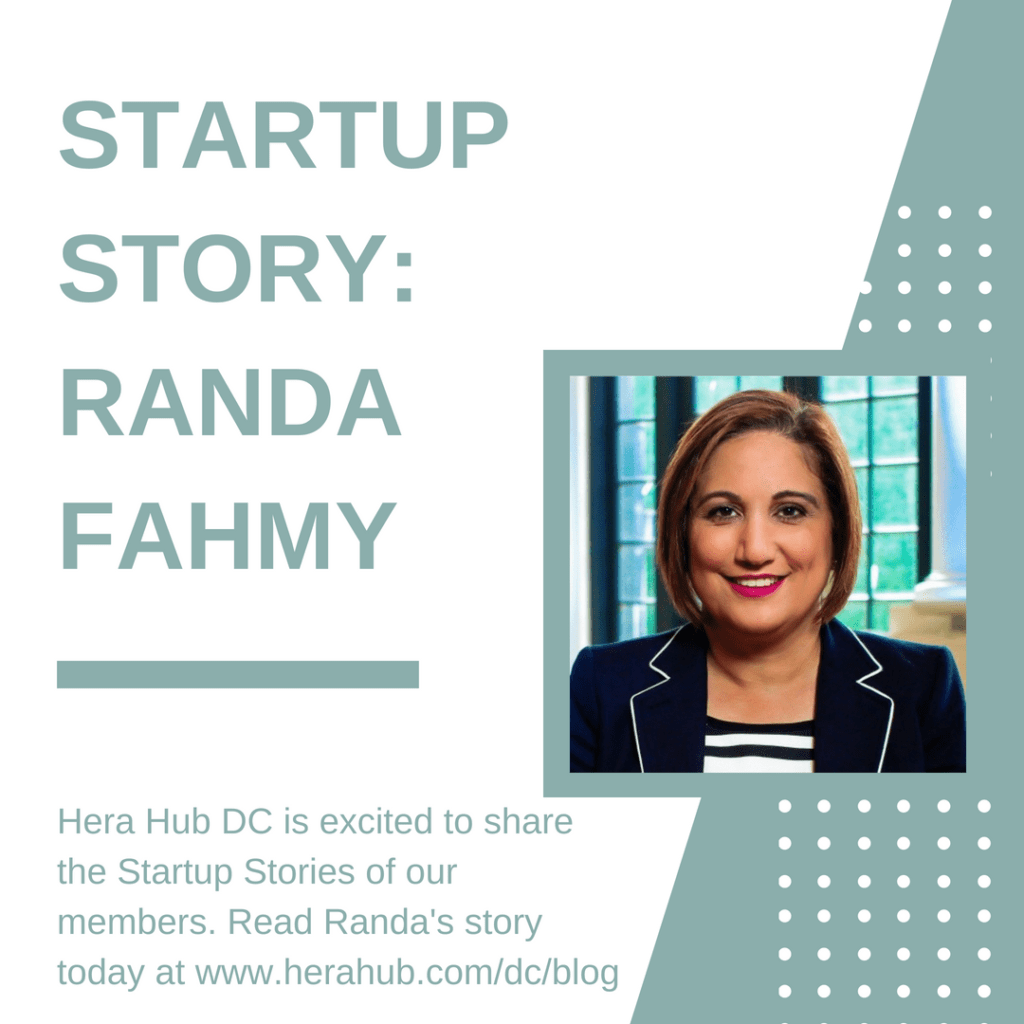 Makeup America!, is a new Made in America beauty company with a unique social purpose, empowering women to pay down the U.S. National Debt. Wrapped in red, white and blue, our long-wearing, high-quality nail polish and lipsticks are priced affordably at $13.76, and $17.76. Our products are cruelty-free, non-GMO, paraben-free, fragrance-free, and suitable for all skin tones and types. Consistent with America's tradition of community service that calls upon us to solve our nation's problems, Makeup America's motto is "Do Good Look Great" because we will contribute $1 of every product sold toward paying down the U.S. National Debt.
Randa has been a Hera Hub DC member for five months.
What was the inspiration behind your business?
I Makeup America! You Makeup America! We All Makeup America! That is what I was thinking when I founded Makeup America! I wanted to create a beauty brand that reflected the American Spirit that no matter who you are or where you came from, you can be beautiful, diverse, independent and confident!
I was born in New York, and raised in a wonderful small town in Pennsylvania. As the daughter of immigrants, I had a heightened sense of appreciation for the American Dream. My favorite day was July 4, 1976 when in honor of America's bicentennial, I rode my red, white and blue Sears bike through the streets of my neighborhood, with red lipstick on, yelling Happy 200th Birthday America! I eventually moved to Washington D.C. to pursue a career in law & politics. Yet throughout my 30-year career, I was disheartened that no politician was focused on reducing our national debt. After all aren't we taught to mind our personal debt? But who is looking out for America's debt?
Driven by our country's entrepreneurial spirit, and a desire to unite and empower women, I decided to combine my passion for fashion and admiration for America to create Makeup America! My company was born of the realization that there is a growing demand by women who wanted premium Made In America cosmetics that meet our country's high standards of quality, transparency, health and safety.
Who are your clients and what do you do for them?
Our customers are women of all ages who love the quality of our products, the packaging, and the social purpose. We make our customers look great!
What are your business' values? How do they align with your personal values?
My business values are reflected by Makeup America's motto "Do Good Look Great" They align with my personal values, because I believe in doing something good that will empower women and help all Americans by paying down the U.S. National Debt, while looking your best!
How/Why did you choose your business name?
I chose the name to reflect my beauty company which is a Made in America beauty brand: Makeup America!
What do you love most about your work?
I love the creative aspects of my work. Naming the products, creating special promotions for every holiday around the year, and engaging with our customer base in person and through social media.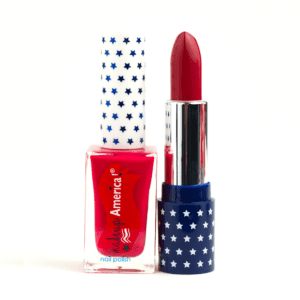 What is the biggest challenge in running your own business?
Being the "Jacqueline of all Trades". As a solo entrepreneur, it is challenging to everything in the business – sometimes all at once!
What are your/your business' goals for the future?
Although Makeup America! is only 1 year old, we have already attracted the attention of the media, influencers, and retailers alike: we have been featured in Allure & Cosmopolitan Magazines, teamed up with the U.S. Olympic Committee,and featured on Dancing with the Stars. I would like to ensure that Makeup America becomes the leader in "A" Beauty – American Beauty which is diverse, confident, independent and free – just like America! I want to be America's beauty brand.
What advice would you give to a new entrepreneur?
You must know enough to know what you don't know. Seek help from experts, mentors and others.