Hera Hub DC is excited to share Startup Stories from our members. We periodically interview incredible businesswomen from a variety of backgrounds and disciplines. Our goal is to share our members' wonderful stories with the public.

My Financial Fluency is a personal finance coaching, counseling, and education business aimed at helping women break through their personal finance barriers to live the life they want. Many intelligent women are anxious or lost financially because our society discourages financial education and conversation. They provide courses and optional one-on-one services to help women learn the financial confidence, knowledge, and skills they need to become financially empowered.
Rachel Steidl, the owner and founder of My Financial Fluency, has been a Hera Hub DC member for three months.
What was the inspiration behind your business?
I was inspired to start this business to help women who lack financial security, direction, and confidence. I've always been into personal finance, and I've realized how much it has helped me in my life. After talking to multiple female friends about money though, I realized many lacked confidence and direction in this area. I recognized this was a bigger issue after reading multiple articles about how women were more likely to outlive their money or have more financial issues than men. I wanted this to change, and I realized I could do something about it educating and coaching women on personal finance.
Who are your clients and what do you do for them?
My clients are women who feel stuck or are ready for a change in their lives but have personal finance boundaries holding them back. I provide courses and one-on-one counseling to teach them the financial confidence, knowledge, and skills they need to reach their short and long-term goals. I meet the clients where they're at by providing them personalized support and accountability along the way.
What are your business' values? How do they align with your personal values?
In my business, I value my clients' point of view and what they want out of their life. I strive to listen and provide non-judgmental support as they work towards their goals. This is deeply in line with my personal value of being authentic to myself. A year ago, I wanted to quit my job and start a personal finance business. It was great knowing many people cheered me on in leaving a stable, government job to launch a business in an uncertain time. It means so much to me that so many people supported me in my dream to live my most authentic life. I want to give this same respect and care to the clients I serve in my business.
How/Why did you choose your business name?
When I think of the word "fluency," I think about how we often use it to relay our competence to converse and write in a specific language. When we're fluent in the language, we're both skilled and confident in our abilities to use it, and the same is true with financial fluency. My goal is to grow my clients' financial confidence and skills and then help them take ownership of that ability. To me, "My Financial Fluency" perfectly sums up my business' purpose.
What do you love most about your work?
I love being part of someone's financial journey and how it helps them grow as a person. Every time I first meet with a new client, they're always nervous to to see how they're doing. Once we work together though, I can see the fear leave and they're readiness to take action take over. I see their confidence build and share in their excitement when they reach new milestones.
What is the biggest challenge in running your own business?
I think for me it is learning to become comfortable with marketing myself. I strive to be an authentic person, and I never want to come across as too salesy. I'm still learning how to strike the balance of being authentic and while learning how to promoting myself and the services I offer.
What are your/your business' goals for the future?
Create an online community of 1000+ women who use personal finance to live life on their own terms and support, inspire, and teach one another about personal finance.
What advice would you give to a new entrepreneur?
Be open-minded and connect with other entrepreneurs. It helps to not feel so isolated, and you can learn so much from others, especially those in different fields. Also, it can take time to build your business, so don't be too hard on yourself. Focus on what you can control and be willing to adapt and pivot when you need to.
---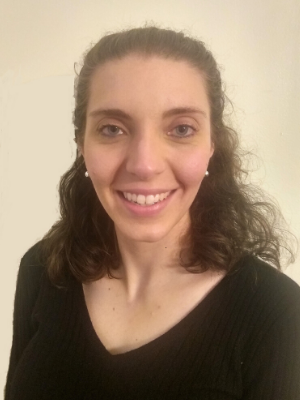 Rachel Steidl is the founder and owner of My Financial Fluency. My Financial Fluency provides financial coaching, counseling, and education to help women take control of their finances. She started this business after recognizing how many people (including her most accomplished female friends) lacked the financial knowledge and confidence they needed. Prior to launching her business, she worked in the mental health field, and most recently worked as a Public Health Advisor within the federal Department of Health and Human Services (Substance Abuse and Mental Health Services Administration). Rachel graduated from the University of Wisconsin-Madison with a Masters of Public Health and Bachelor of Arts in Psychology degrees.