Hera Hub DC is excited to share Startup Stories from our members. We periodically interview incredible business women from a variety of backgrounds and disciplines. Our goal is to share our members' wonderful stories with the public.
Talmar Anderson, Owner of Talmar It Up, has been helping small businesses grow for years. Talmar It Up provides businesses with strategic planning and education while Talmar herself adds in inspiration, energy and enthusiasm towards business success. She has been a Hera Hub DC member for 2 years. This is her startup story:
What was the inspiration behind your business?
I believe that business, the process of growing, building, managing and profiting from a company, is not innate. It is learned. I believe building business can be easier than we make it on ourselves! We continually push ourselves to figure "it" out but we are really just slowing the company growth down. Insisting on spending the time to learn something just because we are capable is NOT usually in the best interest of your company's success.
Who are your clients and what do you do for them?
My clients are business owners in transition. Whether creating strategic plans for the development of a new venture, helping a solopreneur structure their company and find their first hires, or working to create true organizational workflows, documentation and forecasts as they define the company as a entity of its own…outside the business owner and current personalities. Transitioning to that next level of success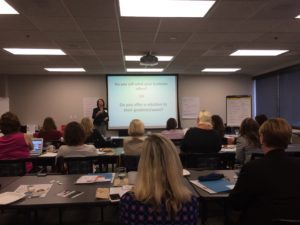 What are your business' values? How do they align with your personal values?
I find that my personal values defined my business values. Positivity, Action and Non-judgmental! I have little space in my life or business for negativity. Which is not to say I am naive. My value for clients is that I bring a strategic risk assessment along with every new concept or plan. Both personally and professionally, I must start moving and take action as soon as I identify a need. Action is the only way to effect change. Non-judgmental was one value that I certainly walk in my day to day life, but clients were the ones that pointed this out to me! They all said they never felt badly about past choices or lesser about themselves when working with me to correct business paths. It is a description I consistently hear on testimonials!
How/Why did you choose your business name?
Ohhhh the name! I fought it! I thought it would be overly obnoxious to hear me introduced for speaking engagements, etc. I knew something had to be done though. Great friends that I had networked with for years could not tell me the very literal name of my firm…seriously. Even while looking me in the eye! As soon as I changed it, not only could they remember the name…the phone started ringing more often with new business. Moral: Get out of your own way!
What do you love most about your work?
Making clients feel good about where their business is going and how they are going to get there IS my favorite part of my business! I see all the opportunities and ways to make business easier and I want them to see it too.
What is the biggest challenge in running your own business?
Always…. time. I want to get it all done yesterday. I get excited and can see the possibilities so I am always pushing for earlier deadlines within my own organization.
What are your/your business' goals for the future?
I want to continue to create resources and education on the business side of business for small business. I also expect that I will always keep some 1-1 strategy with clients and their teams. I love walking into a room for 3 hours with a whiteboard. It is amazing what can get accomplished in that time! I am just launching a trust based community for experienced business owners that I hope to grow to at least 6 cities over the next 3 years.
What advice would you give to a new entrepreneur?
Growth = People. The sooner you recognize that with vendors, contractors and staff your business gets better, the faster you can grow successful.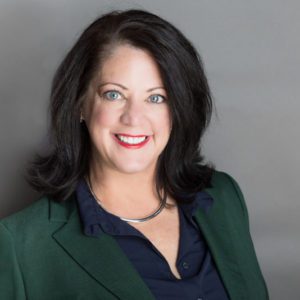 Talmar Anderson works with business owners by inspiring action to scale business faster. Focusing on Priority, Planning and Profits with her firm Talmar It Up, she is able to apply her experience to offer detailed insight and deliver the operational and management "how to" for your vision through strategic planning and consulting.
Using her energy and enthusiasm, she ensures all business owners that "Business is NOT innate. It is learned." Connect with Talmar on Twitter @TalmarA