Although Small Business Saturday 2020 has come and gone, we hope that as you shop for gifts and other holiday services, that you consider shopping with a small business. Below are five local DC businesses that can use your support this season!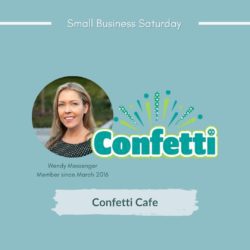 Confetti Play Cafe offers sensory and experiential open play, summer camps, birthday parties, classes, camps and special events for children! Parents don't fret, for you they offer a respite of gourmet coffee, sweet and savory treats, light fare, and school lunches to go.
They have started hosting private playdates, small gatherings, and private space rental. If you are a looking for a safe change of scenery go and enjoy their no-touch interactive game system, building centers, crafts and treats!
Wendy Messenger joined Hera Hub DC in March 2016. She has worked so hard this year to accommodate the pandemic restrictions and keep Confetti Play Cafe open and safe for all participants!
Check out her website to learn more.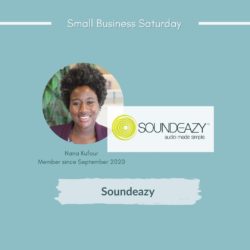 Soundeazy LLC is a black-owned, woman-owned business providing a comprehensive suite of podcast production solutions with a focus on high-quality, professional sound. It was founded as an answer to the demand for affordable, client-friendly services for podcasters with demanding schedules, fluctuating needs and various budgets.
They offer a variety of services: creative services, professional sound, and launch packages. All of these services begin with a free consultation! Soundeazy strives to be the leading provider of podcast production solutions.
Nana Kufour joined Hera Hub DC this September and has been a great addition to our Hera Tribe. We see how hard she works and cannot wait to see the growth of Soundeazy LLC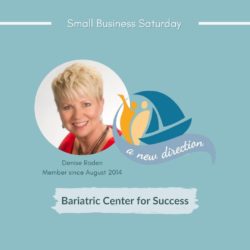 Bariatric Center for Success is run by Denise Roden! After many years working in the non-profit sector, Denise decided to follow her passion and help guide bariatric patients to long-term success. She is committed to providing quality education & coaching services to the bariatric community.
Denise is a founding member of Hera Hub DC! Her NEW online program this holiday season: Holiday Hangups, Hiccups, and Hope will help you bring out your best self during this crazy time of year so you can enjoy it with you family. Denise's wonderful personality will make you feel supported and aid in helping you discover your full potential in yourself!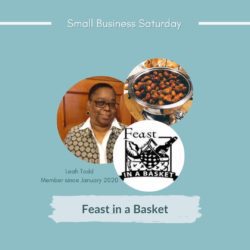 Feast in a Basket, founded by Leah Todd, is a gourmet caterer serving the DC Metro area. They provide a variety of options, including intimate dinners to large gatherings and holiday meal prep. They are well-respected in the industry being known for its passion for providing the ideal catering solutions to meet clients' needs.
They do everything from baskets, weddings, and cooking classes! They currently have their holiday meal menu out and ready for you to order!
Lead Todd joined Hera Hub DC this January and has been powering through with her business throughout these unprecedented times. Keep up the great work Leah!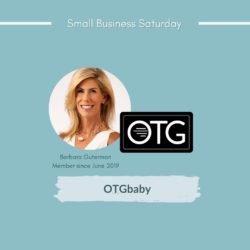 OTGbaby was founded by Barbara & Brett Guterman. They launched OTGbaby to create an innovative diaper bag backpack that has a hidden changing station for on-the-go diaper changes anytime.
They partner with companies who provide reliability, safety, comfort, and dignity to children and families around the world. OTGbaby was founded by Brett Guterman who was a high school student when he discovered a gap in the diaper bag market. His friends who babysat and becoming an uncle made him want to help. He partnered with his mom Barbara Guterman and the rest is history!
Barbara Guterman has been a member at Hera Hub DC since June 2019. We love supporting her event TGIF and all of her endeavors.