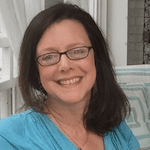 Pam Holland is the founder of TechMoxie, offering technology coaching and workshops on a wide variety of personal and business technology.
You may want to ask Pam questions related to:
How to set up a Mailchimp newsletter to market your business.
How to set up a Facebook, Instagram, Twitter or LinkedIn for your business.
Creating graphics for social media/newsletters
Learning more and organizing your PC or Mac laptop
Collaborating with Google Drive
Learning to create spreadsheets with Excel or Google Sheets
Setting up streaming media
Troubleshooting those annoyances on your smartphone or laptop that you never seem to have time (or patience) to figure out!
Email: info@tech-moxie.com
Phone: (202)642-5520
Website www.tech-moxie.com
Office Hours:  Check our calendar for her GURU hours. Email her at info@tech-moxie.com to schedule a 15-minute appointment.