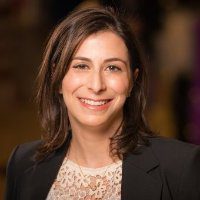 Hillary is a marketing consultant focused exclusively on supporting small businesses and start-ups. She understands the unique needs of small businesses working to grow on limited budgets and assists business owners with implementing marketing programs that make sense for their specific businesses. Whether you're just starting out or established and need a boost, she can help sort through marketing clutter!
You may want to ask Hillary questions related to:
How can I deepen relationships with my clients?
Help! I need more customers! How can I build my lead pipeline or drive sales?
What should I do to recognize referrals?
How often should I send and what should I include in an email newsletter?
Do I really need print materials?
Should I run a sale?
How can I make social media work better for my business?
I'm going to an event – what do I need?
Email: hillary@popcorn-icecream.com
Phone: (301) 887-3310
Website: www.popcorn-icecream.com
Office Hours:  Every other Monday 1:00pm – 3:00pm