The trend toward using a shared workspace is really on the rise, changing how business owners, remote workers and freelancers view their workspace options. Whether it's a coffee shop, executive suites facility or a co-working location like Hera Hub, alternatives are rapidly entering the marketplace. What could be better, as the owner of a shared workspace, than having your own expert on the subject as a member of your community? Absolutely nothing!
Mary Cline, Director of Research for
Longview Global Advisors
 and Hera Hub member, and her business partner, DJ Peterson, President of Longview, recently conducted research in conjunction with CBRE examining the expansion of shared workspace. Their findings are currently being released as a series of 4 pieces covering megatrends driving change in workspace offerings, the priorities of occupiers, the interests of owners/landlords, and a peek into the issues to watch as the market for new, innovative spaces unfolds.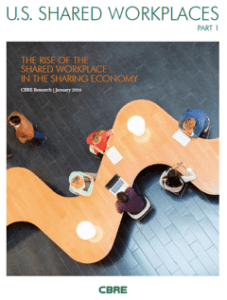 The first piece,
U.S. Shared Workplaces
was published in mid-January, covering megatrends driving change and includes an interesting assessment of the benefits of co-working. Very interesting to note that 46.6% of the respondents to their survey found the community and the networking opportunities to be one of the most important benefits of these dynamic spaces!
Future editions will be posted once they are published!