This week we are celebrating National Young Readers Week with Emily Barrosse and Patty Mechael, both Hera Hub DC members, who are now collaborating to publish Patty's children's book. Emily Barosse is the CEO and Founder of Bold Story Press, a publishing house for women authors who want to share their stories with the world. Patty is an author who is currently working with her nine-year-old son, Gabriel, to write a children's book. With her 25-year career in public health and the harsh impact the pandemic had on young children, she wanted to combine her two passions to create a children's book about public health. We asked both Emily and Patty to answer a few questions regarding their writing and publishing processes!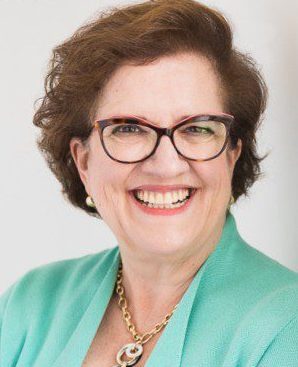 How do you select the books and authors you publish? Why are you choosing to publish Patty's book?
Emily: We are very selective when it come to the books we choose to publish. As a result, we reject about 75% of the manuscripts we receive. In the case of books for middle school readers, the manuscript must be well written and engaging so it holds the attention of the reader to the last page. We look for stories that give the child protagonist a sense of agency so that he/she models for readers how to face challenges and overcome them. We look for stories that leave readers not only entertained, but also with a positive message about their own empowerment. Patty and Gabriel beautifully delivered on all of these fronts with The Antidotes!
Nine years old is a very young and impressionable age, how has your experience been working with your son on this children's book?
Patty: In the first few months of the Covid-19 global pandemic, Gabriel and I talked a great deal about how the pandemic might have been different if children were more actively engaged. I had just been to the Society of Children's Book Writers and Illustrators Conference in NYC where there was a great deal of talk about the need for smart middle-grade fiction. Having written an adult public health thriller and started a YA novel, I was intrigued by the idea of writing middle-grade fiction since I had a potential reader at home. What I had not prepared myself for was having an in-built writing partner. As I talked with Gabriel about my writing ideas, he had very strong opinions about what the story should be about. Gabriel and I share a love of science and the arts. He is a natural storyteller and often acts them out with dramatic flair. He's also very funny. It was quite natural, and frankly fun, to enlist his help in this writing project.
Do you think there is a need for more children's books that talk about public health?
Emily: Absolutely! I believe the more children understand the challenges that face all of us in life, the more empowered they will feel. I applaud Patty and Gabriel for not only explaining the public health threat in their story in a way kids can understand, but also for modeling ways that kids can do something about it. They accomplish those important goals and still deliver an exciting story that's fun to read. That's not always easy to do.
Why is this book important for children to read, why now?
Patty: We are in the middle of a global public health crisis during which children have been significantly impacted, but not in control of the situation. We wanted to write a story that could empower kids to think about the ways in which they can work together to contribute to addressing current and future challenges facing society. We also wanted to tie in the environment as so much of current and future health issues will be tied to people's disregard for a healthy planet- starting with clean drinking water. My favorite line of Gabriel's is the central core of the book- "no kid would let another kid get sick or die if there was a way to stop it." To me that is the essence of public health and our collective responsibility to care for ourselves and one another. It is a message that kids and grown-ups alike need to hear and embrace now more than ever.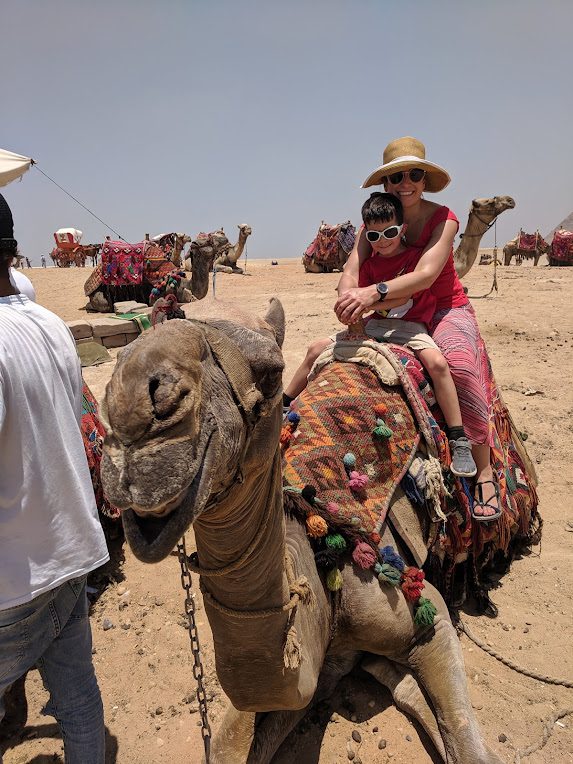 Can you tell me about the book and your and Gabriel's writing process?
Patty: The Antidotes is a story about how Gir, Izi, and their fifth-grade classmates start a movement to get kids to stop a plastic-eating bacteria from releasing a toxin that makes fish and children sick. During the first few weeks of the lockdown, Gabriel and I engaged in extensive post-it sessions where we created the characters and mapped out the story.  For this writing collaboration, Gabriel is especially proud of his bad guy character, Admiral Sanders. He provided most of the ideas for the story. I led the drafting. Any time I got stuck we would talk about it on long walks with our pandemic puppy, Mahfouz. Gabriel guided the editing process, reading and listening to each chapter and the full story. From the look on his face I could get a sense if the story was landing well or not. Sometimes he would just outright say, "Mom, a kid would never say that!"  Writing for children has been a life-long dream, and this story is an extension of my passion for and 25-year career in public health. Doing it with Gabriel has been a joy-filled silver lining of the pandemic.
As a publishing organization, what motivates you to deliver the message of the book?
Emily: We believe that most of us learn from the modeling of others. We only publish women authors because women have been underrepresented in the publishing world and as a result, there are fewer stories and examples of how women and girls face and overcome challenges in the world. It's our goal to share as many stories of empowered women and girls as we can.