By Faye E. Coleman, PhD, Principal, FEC Enterprises LLC
The month of January is typically a time when entrepreneurs pause to take stock of their progress over the past 12 months, and to set new goals for the year ahead. Whether you are a seasoned business owner, or at the initial stages of your entrepreneurial journey, these 8 simple strategies can help you build a solid foundation for your business, and foster the sustainable success that all business owners seek.
Find your passion, and create a vision for your business that is fueled by that passion. Make sure that your business vision aligns with your core values. Always remain true to those values, and let them guide your journey through challenges and triumphs.
Stick with what you know best, and don't try to be all things to all people. Authenticity in business, as in life, is a key to success, so always let the authentic you shine through.
Identify your limits, and create a strategy to overcome. One way to do that is to surround yourself with people who are smarter than you, and give them room to do what they do best. That way, everyone wins.
Devote sufficient time and resources toward building your business infrastructure — financial, legal, HR, technology, etc. — even if it means foregoing short-term gains. While going for the "low hanging fruit" may be tempting, that strategy is difficult, if not impossible, to sustain over time.
Commit to building a solid reputation for integrity and excellence, and guard that reputation with everything you have. Remember, your reputation is your most precious business asset. Once it's tarnished, it can never be fully recovered.
Stay in close touch with your longtime contacts, and treat them as the valuable assets that they are. You never know when you may need to call on them, so it's best to stay "top of mind" with them at all times.
Constantly look for opportunities to team with like-minded colleagues who can add value to your business, especially on prospective projects that could benefit from a collaboration between two or more partners. Remember, 50 percent of something is better than 100 percent of nothing.
Find ways to acknowledge, appreciate and reward your team members every day. Encourage them to think outside the box. By building and supporting a creative work environment, your team will be stimulated to embrace challenges, and come up with innovative solutions that will benefit your clients as well as your business.
Some Closing Thoughts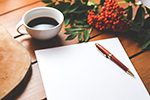 Remember, the road to success is not a straight line, but rather, a crooked path, with many roadblocks and detours along the way. The combination of persistence, flexibility and tenacity is the "secret sauce" for sustained success in business, and elsewhere in life.
---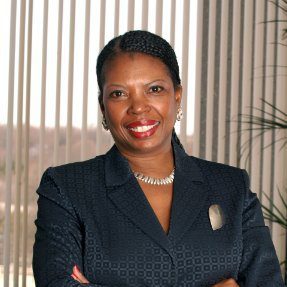 For over three decades, Dr. Faye Coleman, Founder and Principal of FEC Enterprises, LLC, and former CEO of Westover Consultants, Inc., has been a leader in workforce leadership development, executive coaching/mentoring, organizational effectiveness and diversity training.
As an independent consultant, and through her various companies, she has used her finely tuned skills in multicultural workplace dynamics to help clients navigate the challenges, and ultimately reap the benefits of a richly diverse global workplace.  Dr. Coleman is an internationally recognized trainer and thought leader, with more than three decades of experience managing large-scale leadership training, technical assistance and capacity development projects.
She has worked throughout the United States, Africa, the Caribbean and Europe with Federal, State and community-based organizations and with managers of small to mid-size corporations, associations, nonprofit groups, non-governmental agencies, and private sector companies, designing client-specific, culturally relevant initiatives and training programs that meet the complex and diverse needs of a rapidly changing global market place.
Dr. Coleman is a frequent speaker at conferences, seminars and symposia. Committed to "giving back," she chairs the board of Women of the Dream Inc., and serves on the board of directors of Quantum Leaps, Inc., and Women Impacting Public Policy (WIPP). Listed in "Who's Who of American Women," Dr. Coleman, a skilled professional coach, holds a B.S. degree in Sociology from Simmons College, an M.Ed. from the University of Massachusetts, and a Ph.D. in Education/Human Development from the University of Maryland.