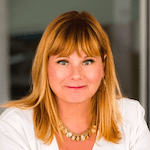 As a fellow entrepreneur, Renie has the knowledge, understanding and passion required to help and care for the various needs an entrepreneur faces on a daily basis. Throughout her career, she has focused on assisting the small business owner, working with individual entrepreneurs, small businesses, and middle market companies in various industries. Her litigation background gives her an edge as she can draft agreements and negotiate transactions for you with dispute avoidance in mind.
You may want to ask questions related to:
What business form is best for my business?
Is my business ready to grow and what kind of investor would be a good fit for me and my company?
What is my personal liability for actions I take as an entrepreneur and what do I need to do to protect myself?
How can I efficiently and economically handle any business dispute that may arise?
Do I need to take any preventative law measures to protect my business from harm and to allow for growth and profitability?
Renie Leakakos, Esq. is a detail oriented and entrepreneurial leader who has worked in various business settings as an attorney, manager, sales and marketing professional. Originally from Chicago, she moved to Southern California to study business management and psychology at Loyola Marymount University in Los Angeles. She went on to study law at Loyola Law School. Not only does Renie have "traditional" attorney work experience in a law firm setting as an associate and managing partner, she also has extensive hands on experience working in the corporate arena in sales and marketing. Her expertise is in corporate formation and compliance, contract negotiation, investment due diligence, business transactions and real property law.
Learn more about Renie's practice at LeakakosLaw.com.
Email Janet@LeakakosLaw.com to schedule your complementary Guru session with Renie.