Grace's Inspiration
I need to create what I am moved to create. I love doing abstracts. I love capturing light and reflections of all sorts. I love bright colors and shapes and shadows. I love the curves and alien shapes of California agave, palms, succulents, and flora. Eucalyptus bark is nature's abstract art. Coastal sunsets and the ocean itself are my muses. I don't consider myself a "photographer" per se. I am a photographic artist. I feel so fortunate to live in such a beautiful place where I can draw on my God-given talent and unique style to showcase what I see.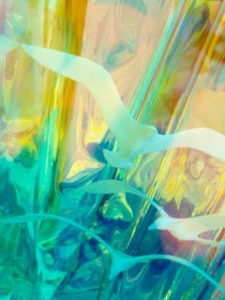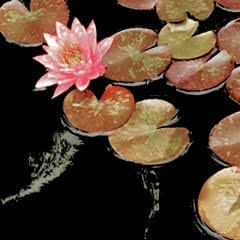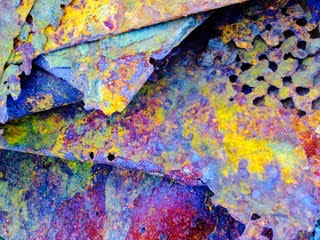 Art Concierge Services
In addition to producing original photographic art pieces, Grace Shelley also provides concierge services for homes and businesses. This requires a personalized connection with her clients. She meets with them to discuss their specific decorating needs, then creates a piece of contemporary fine art from either one of the client's digital images or one of hers. She offers custom art sizes to fit their requirements, as well as a variety of substrates on which to print: canvas gallery wraps with or without epoxy finish; acrylic face mounts; and prints on metal with or without epoxy. All are a contemporary look, ready to hang.
What Drives Your Art Creation?
What I love most about this business is the happiness I bring to clients by moving them with the art that I create. I recently did a "Your Photos Your Way" piece for a retired Marine who travels the world as a security expert and trains border guards. He took his wife along on one of his trips and they stopped off in Morocco to celebrate their anniversary. What she most wanted to do was to take a hot air balloon ride above the rolling dunes of the desert. They were there at dawn. The light was golden and pink. When they came down, he shot a photo of the semi-deflated balloon on the desert floor with a stone ruin in the forefront. He asked me if I could "do something" with the photo. I worked my magic on it and had it printed on silver canvas which gave it an extraordinary sheen.
Several weeks after I delivered it, he attended the opening of the Wildly Feminine art show at Hera Hub Carlsbad. It was a beautiful evening and the art curator asked the artists to sit on a panel and talk a bit about their art. I said a little bit about "Your Photos Your Way" and introduced my client as someone I'd worked with. When it was time for audience questions, he raised his hand and told the story of the art I'd made for him with tears in his eyes. That made my heart sing!
Contact Info:
Website: www.graceshelleyart.com
Phone: 401.622.8038
Email: grace@graceshelleyart.com
Instagram: https://www.instagram.com/graceshelleyart/