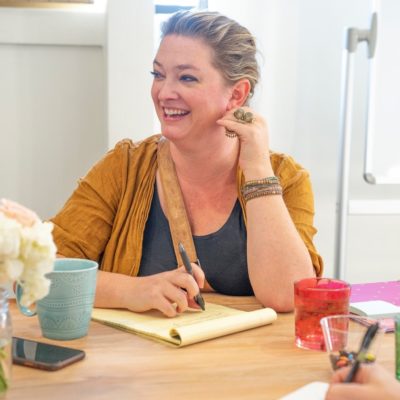 Nichole MacDonald is a longtime Hera Hub member and Founder and CEO of Sash. Sash Bags, also known as the "anti-purse," have been featured on several national media outlets including The Today Show, Extra, and many more. Nichole has an extensive background in marketing, design, and product development and has helped successfully launch over 25 products in her 18-year career. Not only did she grow Sash, a multi-million dollar business, from the start, but she is the Co-Founder of a new tech company (lash.live); she's writing a book (Boss-ish); doing business consulting; and planning to run for Congress!
In her spare time, Nichole is also an artist.
True story: Nichole MacDonald's artwork had never been on public display until our Wildly Feminine Art Show. Nichole painted these works for herself and they remained hanging on the walls of her home for years – until Hera Hub Carlsbad Founder Lisane Basquiat found out about this secret talent. Lisane urged Nichole to share her talents with our community, and after some persistent nudging, Nichole agreed to display her paintings in our space. Scroll down to view this exclusive collection from Nichole MacDonald!