The San Diego County  Board of Supervisors approved a new Small Business Stimulus Program on July 7, 2020. This new grant program is for Covid-19 affected small businesses (Yes, Sole-Proprietors are eligible!) and non-profits located in San Diego County. If awarded, these funds do NOT have to be paid back. Activities that are eligible for funding include:
Innovation to promote outdoor business to protect employee and public health.
Payroll/employee retention or supporting employees, including but not limited to Workers Comp Insurance premium and Unemployment Insurance premium increases related to COVID-19, employee-paid leave due to COVID-19 illness.
Purchase of Personal Protective Equipment (PPE) to protect employee and public health and efforts to sanitize the business environment.
Rent or mortgage payments (excluding property tax payments).
Addressing temporary COVID-19 related restrictions on business activity.
Increasing technology capacity to enable alternative work forms.
Creating new marketing campaigns or business plans.
Paying vendor invoices.
Facility cleaning/restoration.
Costs associated with additional training or virtual learning to implement COVID-19 safety measures.
Expenses required to plan for a safe reopening such as expert assessments and/or to conduct research or market surveys.
Other uses (if selected, a comment box will allow you to briefly describe what you will be using the funds for and the impact COVID-19 has had)
Applications are available online. To take the eligibility quiz and complete the online application please go to https://www.sandiegocounty.gov/stimulusgrant/. Documents such as 2019 taxes, income statements and monthly balance sheets are required as well as details about how the funds if awarded will be spent. Try to explain how this will benefit your organization and the community. Other documents as noted in the application instructions are also required
You will need to apply to the district that your business is located in. Here is a handy map that shows your district in case you do not know. If your organization has locations in more than one Supervisorial District, a separate grant application will need to be completed for each Supervisorial District.
The County is already receiving quite a few applications, so please apply as soon as possible. If you need assistance, we can help you with project planning and the application. Contact Valerie at Grant Consulting Services, LLC, at Valerie@grantconsultingservices.com for assistance.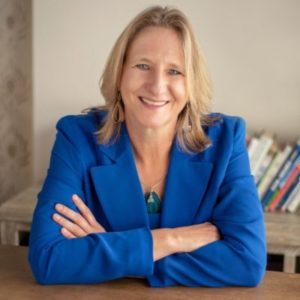 Valerie Grant has two decades of fundraising experience, helping obtain millions of dollars in funding for organizations across the globe. She is the principal owner of Grant Consulting Services LLC., a fundraising consulting firm, and as President of the Grant Professionals Association, San Diego Chapter, she is recognized in the community as a funding expert. Collectively, her team has 33 years of funding development experience and is committed to positively impacting organizations through funding development work. Valerie is also the Grant Funding & Government Contracting GURU at Hera Hub Carlsbad. Visit our calendar to schedule your free one-on-one appointment with Valerie. https://www.linkedin.com/in/valerienelsongrant/