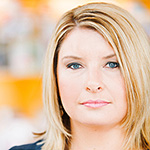 Kristin Deuber, APR, is President/Founder of KMD Public Relations + Marketing. As an independent consultant, Kristin works with clients ranging from non-profit organizations to Fortune 500 companies to help them educate, inspire and connect with key audiences.
While Kristin offers a wide range of public relations and marketing services, she specializes is generating media attention for her clients through strategic, creative and thoughtful campaigns. With strong relationships with key local, regional and national media, Kristin's clients have served as expert resources for top-tier media outlets including The Wall Street Journal, New York times, Forbes, Newsweek, Associated Press, USA Today and BuzzFeed.
You may want to ask Kristin Deuber – PR & Media Relations GURU questions related to:
What can I do to get the media to notice my business and expertise?
What should I be aware of when reaching out to the media with information about my business?
How do I answer tough questions from the media?
How can I generate ongoing media attention about my company?
Email: kristindeuber@gmail.com