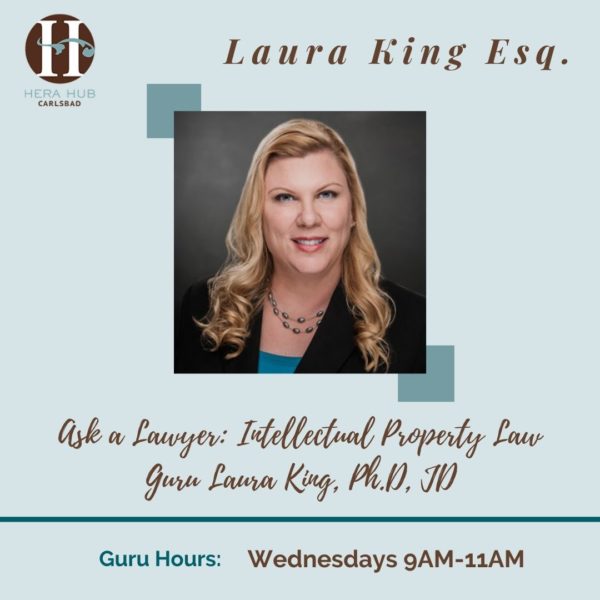 As a Registered Patent Attorney and Ph.D in Molecular Biology, Dr. Laura King has helped more than 150 companies and universities protect their intellectual property. She represents and counsels clients in domestic and international patent, trademark, and copyright protection, right-to-use studies, negotiation of patent licenses and non-disclosure agreements. She also represents clients in opposition and infringement cases before the Trademark Trial and Appeal Board, and federal courts in California and Texas, and the International Trade Commission, as well as in Inter Partes Review proceedings before the Patent Trial and Appeal Board.
Combining her law degree from California Western School of Law with a doctorate in Molecular Biology from the University of Nebraska, Lincoln and a bachelors in Microbiology from Colorado State University, Laura brings a wealth of expertise to patent application preparation and prosecution, both foreign and domestic, in areas ranging from biotechnology, molecular biology, immunology and virology to diagnostics, medical devices, therapeutics, small molecules, and pharmaceuticals. Additionally, she worked as a Research Associate with the National Institutes of Health, a Post-Doctoral Training Fellow in the Department of Pathology and Microbiology at the University of Nebraska Medical Center, and a Research Scientist with Streck Laboratories in Omaha, Nebraska.  Laura's passion is working with innovators, particularly in the field of biotech.
Dr. Laura King is Hera Hub Carlsbad's Intellectual Property Law Guru
Please contact Laura if you have any questions about patents, trademarks, copyrights or trade secrets. She's also available to speak to groups about intellectual property, biotechnology and the law, and new business start-ups. Laura loves helping her clients transform their ideas and hard work into protected and valuable products. She is currently available every Wednesday from 9-11am for free virtual consultations with members of the public.
You may want to ask Laura questions related to:
What is the most cost-effective way to protect my idea?
What do I do if someone has taken my idea?
What is the best way to protect my name?
Should I get a copyright registration for my material?
Hera Hub Carlsbad Owner Lisane Basquiat chats with Dr. Laura King about the most pressing intellectual property issues for solopreneurs and small business owners.