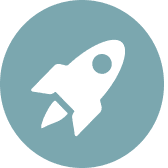 Launch
TESTIMONIALS
Great space to network and get your work done! I have young children at home so my home is a busy place. I look forward to going to Hera Hub every week to be able to really focus on my work. The environment is zen and tranquil yet energizing too. I feel relaxed and focused while I am there – the energy just feels good! I love the little touches – fresh coffee, flowers, fountains and lots of friendly faces. Also, it is a great place to meet other like minded entrepreneurial women.
I can't even think of the right words. I don't know where I would be in my business if I did not become a member of Hera Hub. The friendships, support, sense of community, and teamwork are priceless.
Fantastic place to get work done, or hold a meeting. I had a meeting at Hera Hub Carlsbad this morning with a new client, a frazzled young mother. She sat down in the well-appointed meeting room with a cup of fresh coffee, took a deep breath, looked around, and said "Oh my gosh, this feels like a day at the spa." Hera Hub has created a beautiful and productive space for their members – AND their clients. Membership at Hera Hub has been a great benefit to me, and my care management business.