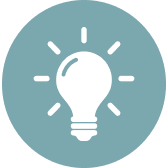 Ideation
TESTIMONIALS
The first time I visited Hera Hub, I came armed a whole day's to-do list outlined. Two hours into my time there, I was done with EVERYTHING on that list! (At my home office, I would have felt good getting a quarter of those things done in a day!) And this has proved to be true each time I've been there: I'm more relaxed, more focused, more in-the-flow, more connected, and more productive when I'm working here. It's like working in an office-spa-oasis…with really great office-mates! Thank you, Hera Hub!
Great place to collaborate and connect with amazing women! I also somehow manage to get lots of work done while I'm there as well…. must be the Feng Shui Spa like environment! 🙂 Helps me focus!!!
Fantastic place to get work done, or hold a meeting. I had a meeting at Hera Hub Carlsbad this morning with a new client, a frazzled young mother. She sat down in the well-appointed meeting room with a cup of fresh coffee, took a deep breath, looked around, and said "Oh my gosh, this feels like a day at the spa." Hera Hub has created a beautiful and productive space for their members – AND their clients. Membership at Hera Hub has been a great benefit to me, and my care management business.