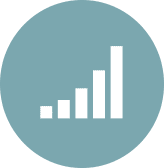 Growth
TESTIMONIALS
Hera Hub is such a wonderful nurturing space that fit my Self-Nurturing Workshops perfectly. I also love having rooms to reserve to meet clients individually and the networking, professional development and sense of community have been remarkably supportive in my growing my business and being known in the community.
The environment is inviting, offers community, and creates optimum space (both quiet and spaciousness) to create at my highest level. I get a lot done because it is focused work, not scattered as when I work from my home office.
Fantastic place to get work done, or hold a meeting. I had a meeting at Hera Hub Carlsbad this morning with a new client, a frazzled young mother. She sat down in the well-appointed meeting room with a cup of fresh coffee, took a deep breath, looked around, and said "Oh my gosh, this feels like a day at the spa." Hera Hub has created a beautiful and productive space for their members – AND their clients. Membership at Hera Hub has been a great benefit to me, and my care management business.