National Philanthropy Day, or NPD, celebrates the charitable work that everyone does to make a difference and create impact in their communities. First recognized in 1986 by President Ronald Reagan, on November 15th communities across the globe have celebrated by hosting events to recognize activities of donors, volunteers, foundations, leaders, corporations, and others engaged in philanthropy.
Having been named 4th in the nation for charity performance by Charity Navigator's 2016 Metro Market Study, San Diego is home to many outstanding philanthropists. To take time to honor and celebrate their commitment, this Wednesday, November 16, 2016, the San Diego Chapter of the Association of Fundraising Professionals will host its annual National Philanthropy Day celebration.
Most people who hear the word "philanthropist" are likely to conjure up images of Bill Gates or Warren Buffet with life-size checks or high society columns with images of fancy people all dolled up in evening gowns at expensive dinner galas. Given these stereotypes, I can see why most might think the title of philanthropist is reserved only for the uber wealthy who make large gifts to charity. In truth, philanthropy is realized when any of us willingly choose to invest our resources (time, expertise, money) into solving a pressing issue in society.
Our reaction to recent events of the Cubs winning the World Series and the outcome of our presidential election reveal the key ingredient for success in fundraising and philanthropy- passion. The exhilaration and joy on the faces of Cub players and fans as they broke a 108-year curse will be forever etched in my mind, as will the shock and surprise at seeing the states turn mostly red on the electoral map.
Both events evoke strong passionate feelings that either set our heart on fire or feels like a fist to the gut. These feelings are often followed up with a desire to act or Do Something. We unleash our inner philanthropist when we surrender to these desires and align with those advancing solutions to the problems/issues we care about most. We volunteer time, we gift our talents and we open our wallets. As a long time fundraising professional, I am keenly aware that if I align passion, resources will flow.
The world needs you now more than ever and it is time for you to honor the call of your inner philanthropist and join the ranks of the civically engaged in San Diego. Here are a few ways to get you started: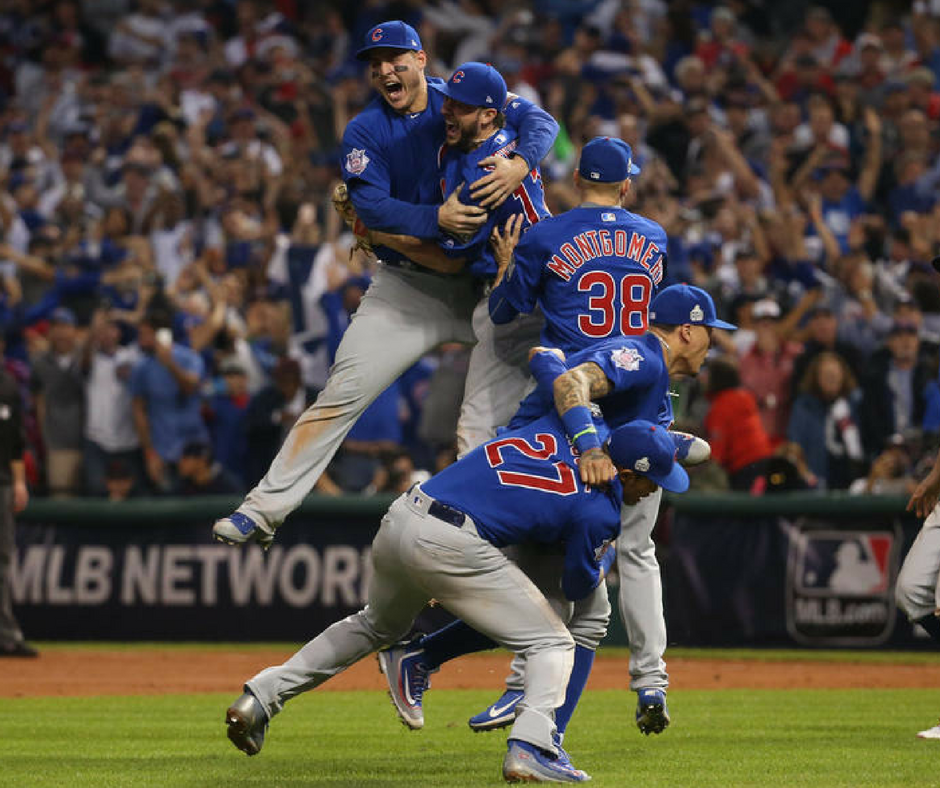 Identify charities who align with your passion- whether its homelessness and poverty issues or arts and environment, research what these charities are doing, understand how they are solving issues and identify what they need most. There are thousands of nonprofits to choose, do your part and learn what it takes to be a savvy donor.
2. Engage in service- write or call elected officials, host a neighborhood food drive, volunteer to serve meals. Volunteer Match is a great place to find to current opportunities to serve in your local area. Even a small act of kindness such as anonymously picking up the tab for someone in line at McDonalds fosters good will.
3. Gift your talent and open your wallet – most charities operate with very small budgets and need both your expertise and financial contributions. Financial contributions assure charities can continue to advance their solutions. Another way to contribute is through in-kind contributions, if you are a business and have in-kind items to contribute check out Donation Match who makes this donation easy.
Janeal Ford is the founder of Fordable Freelance, a fundraising consulting company providing professional grant writing and consulting services to nonprofit organizations. Having overcome adversity from her youth, Janeal is dedicated to serving others in need and improving quality of life for communities. Under her direction, more than $50 million has been secured in philanthropic sources for charitable organizations. She received her Master of Public Administration from the University of Utah and holds certification as a Certified Fund Raising Executive. Janeal grew up in Utah, living in both northern and southern Utah and has made San Diego her home for the past four years. Contact Janeal at janeal@fordablefreelance and connect with her on Twitter @Ford_Freelance.