Hera Hub's first international location is moving right along! Sophia Renmar is actively looking for a physical space. Her first choice is Uppsala, one of the oldest cities in Sweden. Uppsala has a rich history and is the perfect mix of old world and modernity.
Sophia was interviewed recently for the Swedish publication Driva Eget. We've translated the page below.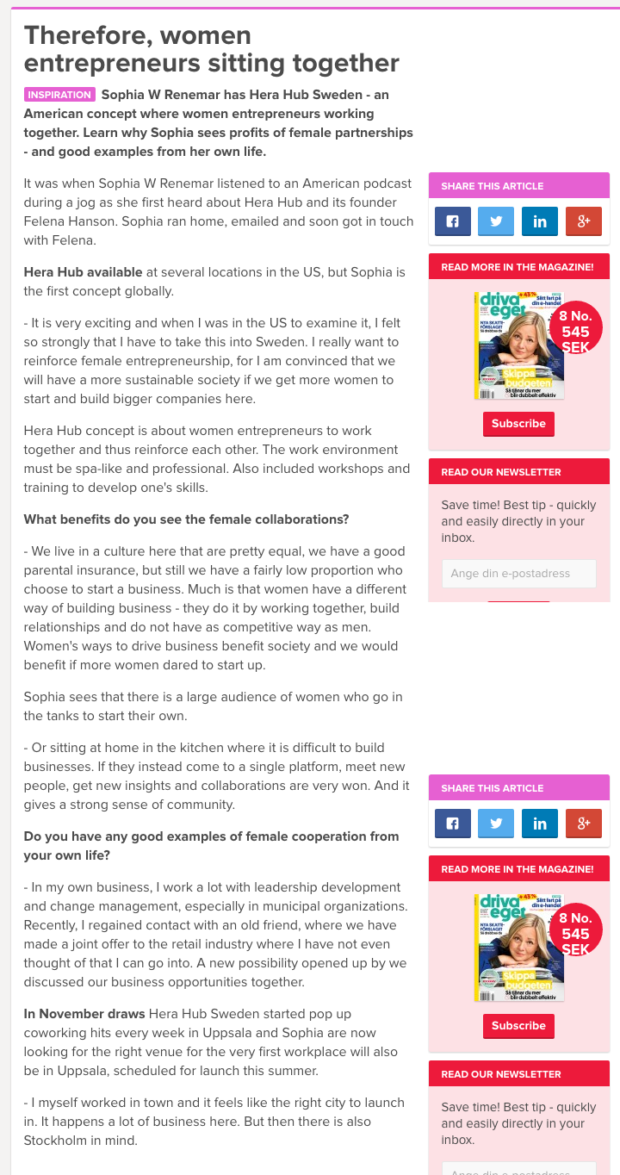 If you're ready to make big changes in your business, join Felena and Sophia in Sweden this summer! Flight Club 2017 is August 2nd – 10th in Stockholm. Click through to get all the details on Hera Hub's first international business retreat.