Read about Hera Hub in the press and watch news segments about what we do and who we are! 
Hera Hub featured in New York Times' Small Business section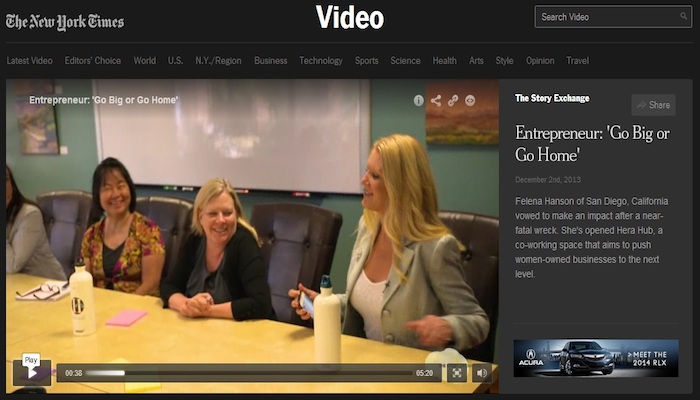 Hera Hub featured on KPBS Evening Edition

Hera Hub featured on HongKiat.com in Top 20 Coworking Spaces in the United States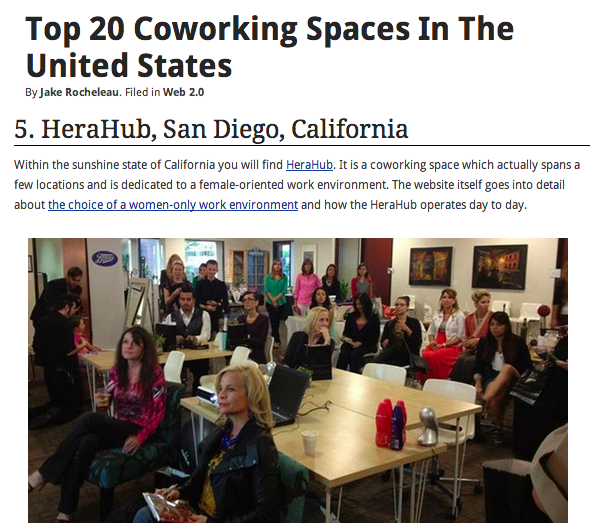 Hera Hub on StartupsFM – How Coworking Accelerates Your Workplaces and Makes You Work Smarter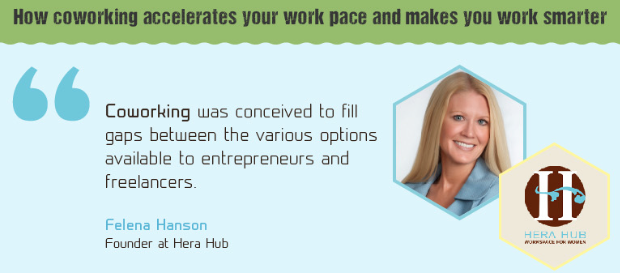 Hera Hub on NBC 7 San Diego – Local Business Spotlight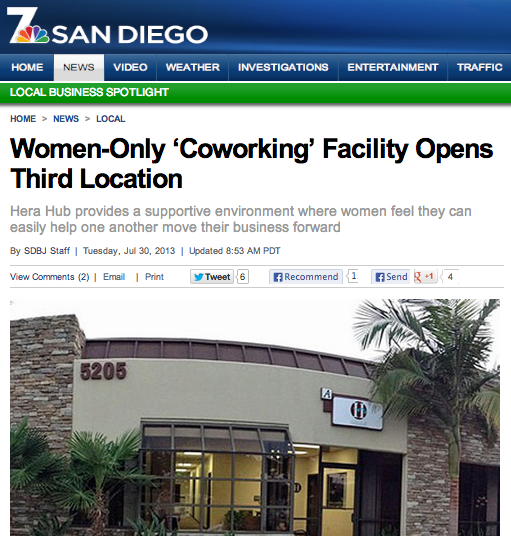 Hera Hub featured on the morning news – CW San Diego
Hera Hub featured in Inc. Magazine as one of the top 16 coworking spaces in the country!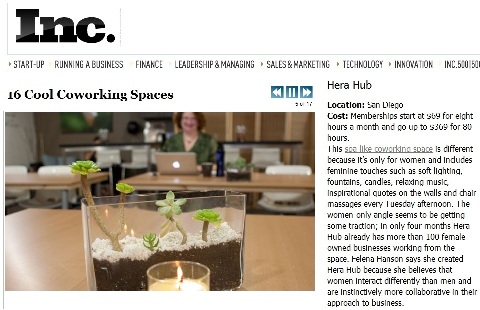 Hera Hub featured on onlinemba.com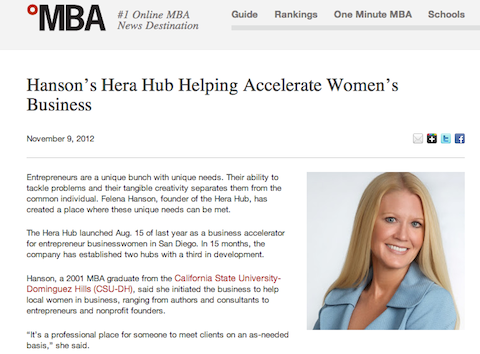 Hera Hub featured in Posh52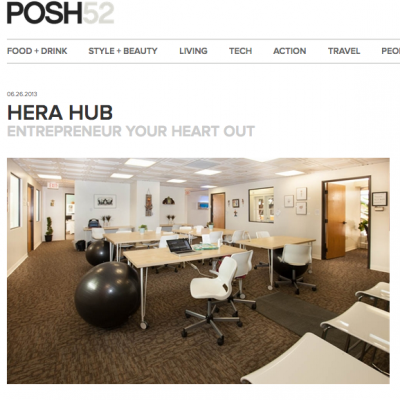 Hera Hub featured in The Next Women – Business Magazine
Hera Hub segment on Carmel Valley Life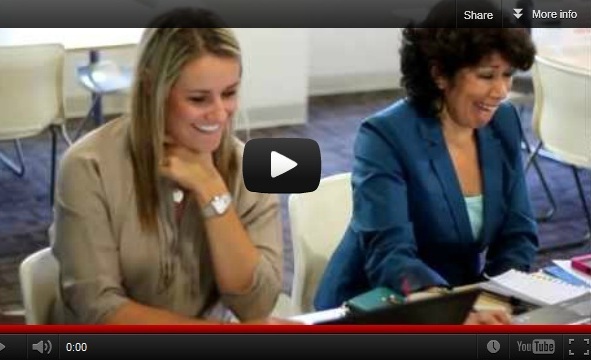 Hera Hub founder, Felena Hanson, interviewed on the "Alli & You" show  
Hera Hub showcases one of our amazing members!  Elizabeth Bates and the founder, Felena Hanson talk with Renée Kohn at the CW – San Diego 6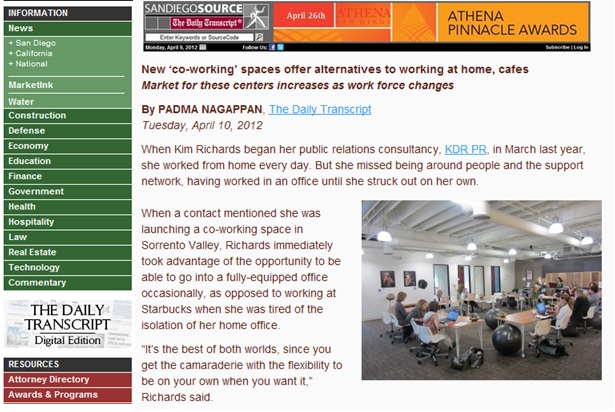 ---
KUSI interview, Hera Hub's Pop-up Boutique Event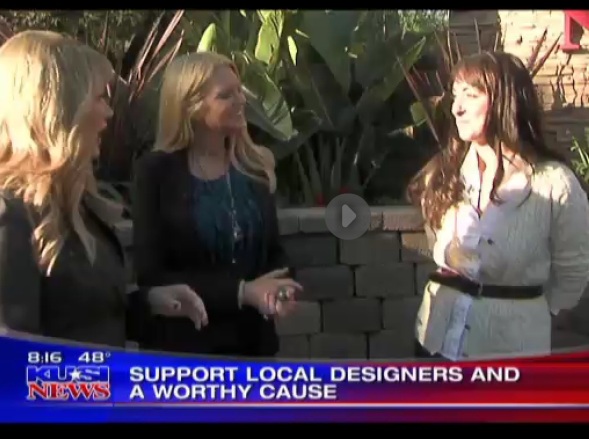 Union Tribune Article – Business Section – November 2011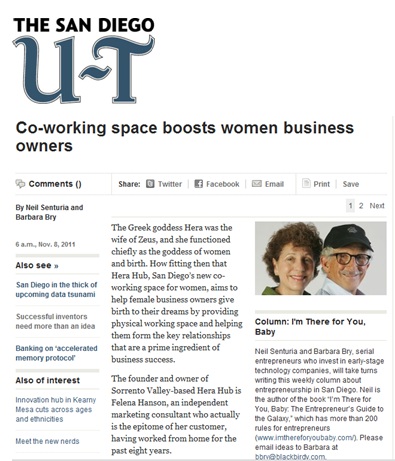 San Diego Magazine – July 2011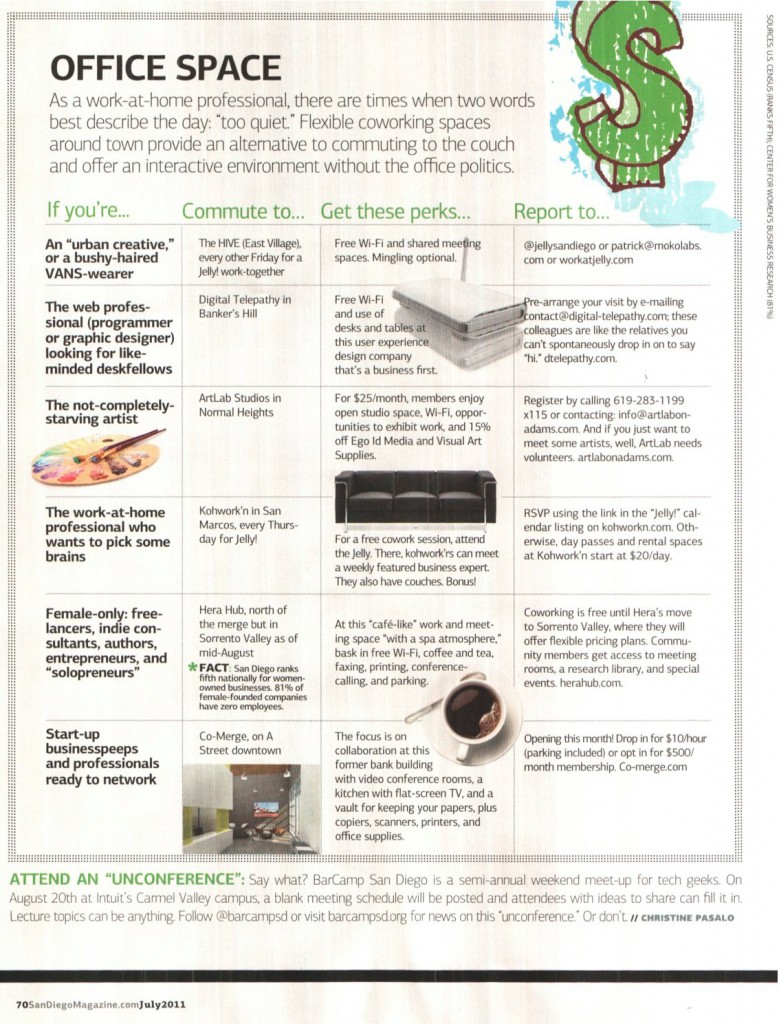 Felena Hanson interviewed on Ovaleye TV
Hera Hub is a regular contributor to the following publications.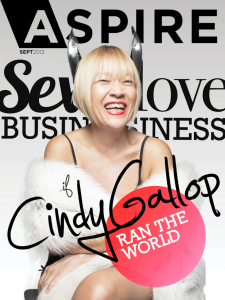 http://theaspiremag.com The Magazine for Entrepreneurs, by Entrepreneurs: Real Stories | Real Advice | Real Success          
http://lajolla.patch.com Local news network part of the AOL family        

http://www.thecarmelvalleylife.com The Carmel Valley Life is a community publication which shares stories that inspire and create projects that bring the community together.   Radio Interview with Felena Hanson
What is Hera Hub? Hera Hub Launch Party